Dominican Republic's top parties don't want transparency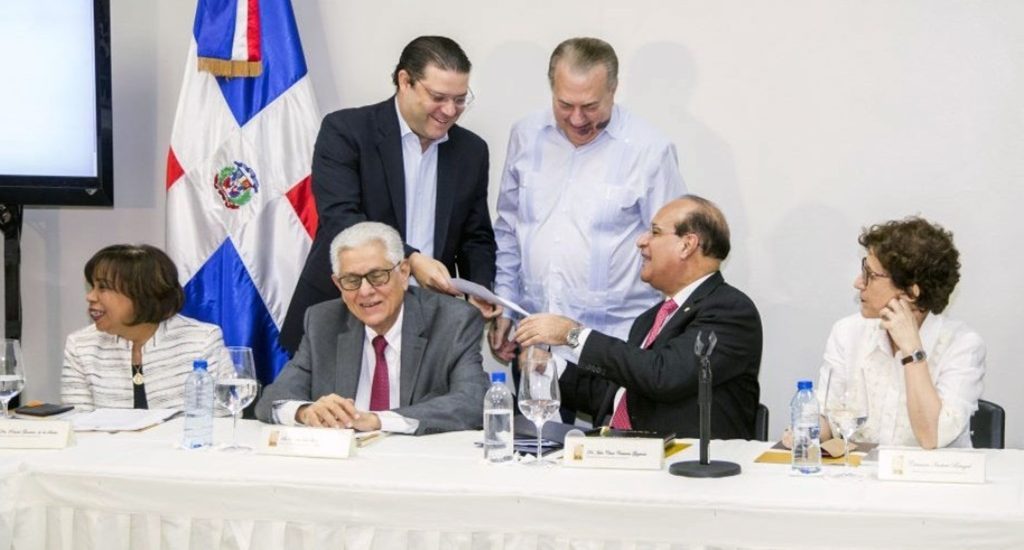 The meeting Wed.
Santo Domingo.- The ruling (PLD) and the opposition (PRM) parties on Wed. objected the Central Electoral Board's (JCE) disposition that would force the candidates to elected positions to declare expenses during the pre-campaign period, which began on July 7 and concludes with the selection of candidates, through a platform and expressed the "difficulty" to apply such a measure.
During a meeting yesterday with the JCE members, the PLD and the PRM presented a joint document in which they proposed that the audit of the funds used be made from the registration of the candidates on August 22 and that these are the individual responsibility of each applicant.
"We are saying that they should be required at the end of the process not at the beginning," said PRM representative Orlando Jorge.
According to a document quoted by Diario Libre, the parties expressed concern about "the use that may be granted to the information issued by the JCE for public purposes."