August 16: a laborious business for the Dominicans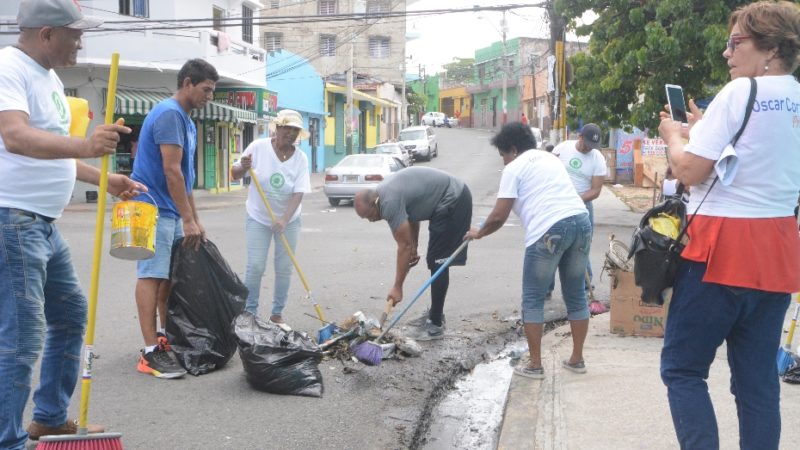 Tours of the Neighborhoods of Santo Domingo Rep. Dom. August 16, 2019, Photo Pedro Sosa
The streets of various popular sectors of the National District displayed a remarkable contrast between the people who rested on the occasion of the Restoration Day and those who continued their work normally. 
Yesterday morning, during a tour that began in the Colonial City, it was possible to verify the large number of people, nationals and foreigners, who took the holiday to go to the Altar of the Homeland or the National Pantheon and receive a "dose of the history behind August 16, 1863, when Dominican fighters rose in arms against the Spanish army, after two years of being annexed by that European country.
On the other hand, when entering the San Carlos sector, it could be observed that the commercial establishments served a slightly smaller clientele than usual. 
The number of people visibly increased once inside the Model Market, a place that seemed to have had no respite since it opened at 7:00 in the morning. 
Action for education. About 700 meters from the market, seven members of the Community Organization Council contributed to the readjustment of the Republic of Chile school by collecting garbage from the surroundings, painting their sidewalks and placing signs for the students, given that the day after tomorrow they will return to class. 
The volunteer group also intervened the Republic of Brazil school and the United States high school.
"I work halfway." 
Further north, in the streets of Villa Consuelo, you could see how the repair shops of vehicles and other businesses that remained open and those that were not were interspersed. 
While at the gates of the February 27 sector, specifically on Albert Thomas Avenue, the commercial activity and traffic of vehicles and people were practically equal to that of a working day. Once inside the neighborhood, the atmosphere of rest that a holiday produces in many homes in the country was observed.