Vaguada (trough) will continue to cause downpours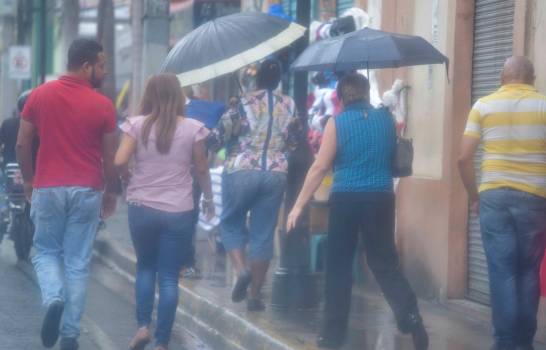 Rainy streets in the DR
Tropical Storm Chantal, which formed today, does not represent a danger to the Dominican Republic
The trough that descended on the national territory caused a small window in the province of Santiago Rodríguez, with heavy rains and hailstorms that damaged several homes yesterday, will continue to cause downpours today (Wednesday) in the northeast, southeast, central mountain range and border area, the National Office reported today of Meteorology (ONAMET).
Yesterday, the Emergency Operations Center (COE) kept six provinces on green alert, due to the effects of the aforementioned weather system. Affected provinces are María Trinidad Sánchez, Sánchez Ramírez, Hato Mayor, Monte Plata, Duarte, and Samaná.
Read also Tropical storm forms in the Atlantic; no danger to RD
Onamet says that by tomorrow, Thursday, the humidity and instability of the trough will continue to create the conditions for cloudy developments accompanied by moderate to heavy downpours at times, thunderstorms and wind gusts, towards the southeast regions, northeast, Central mountain range, northwest line, and the border area.
However, it expects the downpour activity to decrease significantly due to the withdrawal of the trough.
Tropical storm Chantal forms
Onamet reported that an area of ​​showers with thunderstorms associated with a low-pressure system about 715 kilometers south of Newfoundland, Canada, has developed into a tropical storm named Chantal. Chantal is moving eastward about 35 kilometers per hour, far from the United States.
This tropical cyclone presents no danger to the Dominican Republic.