First Dominican drug kingpin was shot dead in prison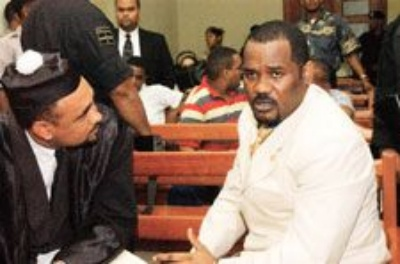 R. Florian F.
Santo Domingo.- During certain periods of time the Dominican authorities dismantle a "major" traffic network.
In the last 22 years at least four capos have stood out: Rolando Florián Feliz, in 1996; Quirino Ernesto Paulino in 2004; José David Figueroa Agosto, 2008; and the most recent César Emilio Peralta "El Abusador" alleged kingpin of the most important drug trafficking network in Dominican history, according to authorities.
Most of the characters have had to serve their prison sentences in the United States or Puerto Rico, because their extraditions have been achieved or have been imprisoned outside the country.
The name Florián Feliz, considered the first Dominican capo and the representative in the cartel Calí, soon became a legend.
He was wanted since 1993 for 953 kilos of cocaine hidden in cans of sauce from Panama, and for complicity in the kidnapping and murder of the son of senator Augusto Feliz Matos, Victor.
His arrest, on June 8, 1996, was a "triumph" for the Dominican authorities, who achieved a 20-year prison sentence against the criminal who was characterized by a life of luxury, which was then transferred to Najayo prison.
The United States authorities wanted to extradite him, but the process was delayed by local authorities.
After almost 13 years in prison, he was killed with six shots in his cell in a confusing incident at Najayo.