Prosecutors identify kingpin's money manager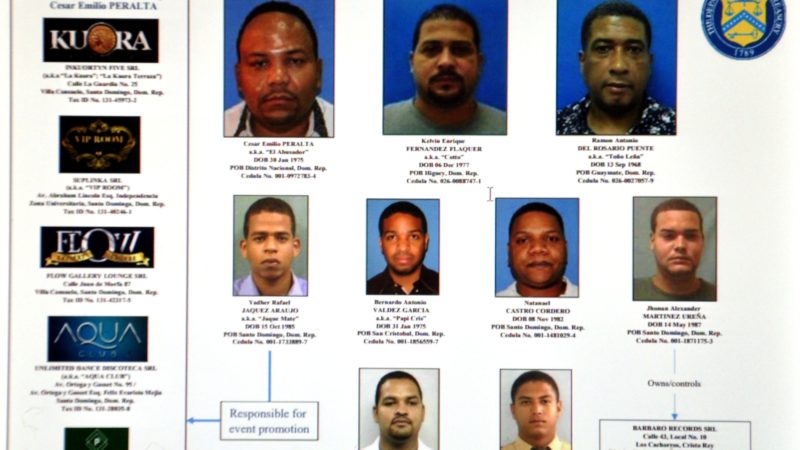 Part of Peralta's ring
Santo Domingo.- The National District Prosecutor's Office on Thurs. requested one year of pretrial detention for Roberto José Cáceres (Mameluko), who figures as the owner of several distributors of alcoholic beverages which served as a front to launder money for drug kingpin César Emilio Peralta (César el Abusador).
"Cáceres cannot support investments of this type with resources of lawful origin," according to the indictment.
"The partners of the companies investigated have been identified as 101 Beverages CxA and Mameluko ​​Suplidores SRL, in which Roberto José Cáceres is a shareholder, and which are part of the laundering scheme, and are responsible for supplying alcoholic beverages with entertainment centers controlled by César Emilio Peralta, aka El Abusador."
According to court filings quoted by Diario Libre, prosecutors have several taped conversations obtained through bench warrants.