Ramfis: "César the Abuser is just a piece of the mafia structure that makes up the narco-state that DR has become"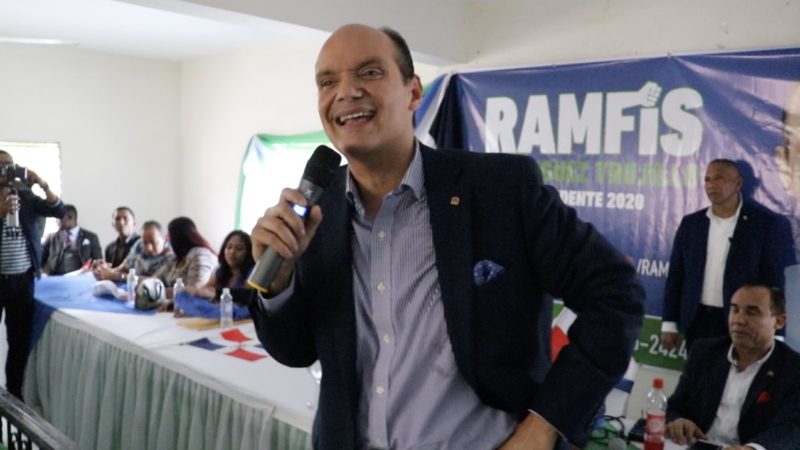 Ramfis Dominguez Trujillo
The presidential candidate, Ramfis Domínguez Trujillo says that "César el Abusador is just one more piece of the mafia structure of the narco-state that has been established in the Dominican Republic."
"There are many Cesar the Abusers because there is a general mafia structure, where he is only one piece," he added.
Domínguez Trujillo also said that the Government receives direct intelligence from the United States, indicating what drug lords are residing in the country. "However, they never do anything, because it is no secret to anyone that drug trafficking has financed the political campaigns of the PLD, and even other opposition parties."
In this regard, he indicated that "once again, if the DEA, the FBI and the United States Department of Justice had not intervened, it would not have been publicly conveyed that, that one was walking in the sight of all the authorities, he was the head of the main structure of drug trafficking and money laundering that for almost 20 years trafficked drugs to the country, to send it to the United States; with a whole scheme of money laundering and a network of frontmen."
Hence, he also said that "it is not surprising that, being protected for so long, it was the same authorities who will warn him about the raids, so that he would flee. More bread and circus for the people, who are increasingly awake and fall less for this type of manipulation."
"There are still two of the main drug traffickers in Venezuela, who, like El Abusador, reside and have businesses here, in view of the authorities promoted by the Government, like many others," he said.