Dominican Republic could face a hurricane by Thursday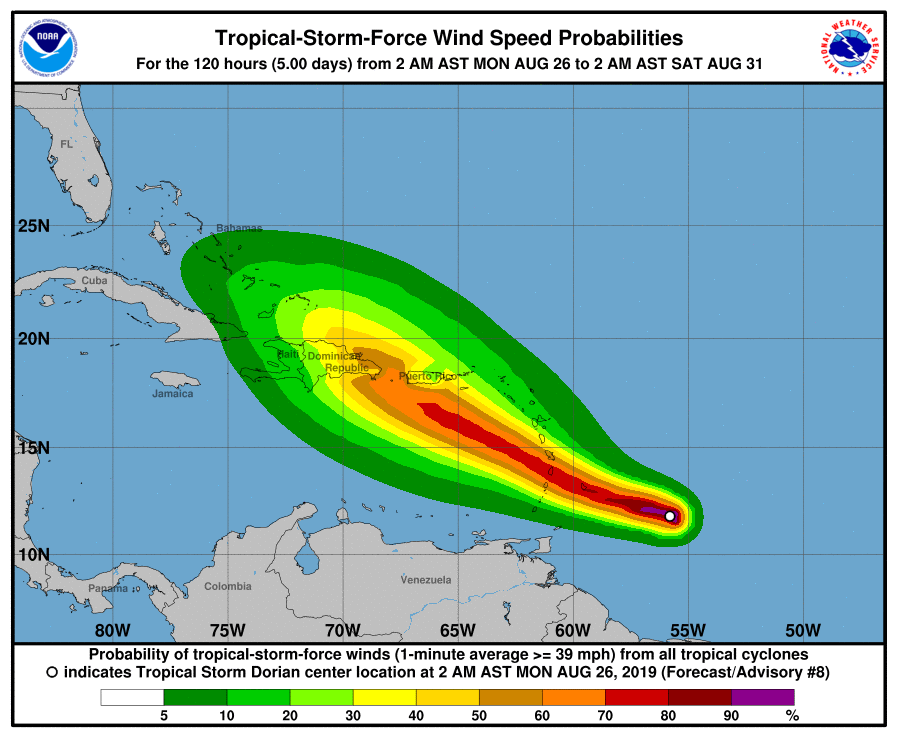 Miami.- The National Hurricane Center on Sun. said the fourth tropical storm of this year's Atlantic hurricane season will strengthen as it progresses through the Lesser Antilles.
It said Tropical Storm Dorian could reach hurricane force by Tuesday, as it moves through the eastern Caribbean.
The storm's center was around 692 kilometers (430 miles) east-southeast of Barbados on Sunday.
The storm's path places it in the Dominican Republic as a category 1 hurricane by late Thursday.