T.S. Dorian churns toward Puerto Rico, Dominican Republic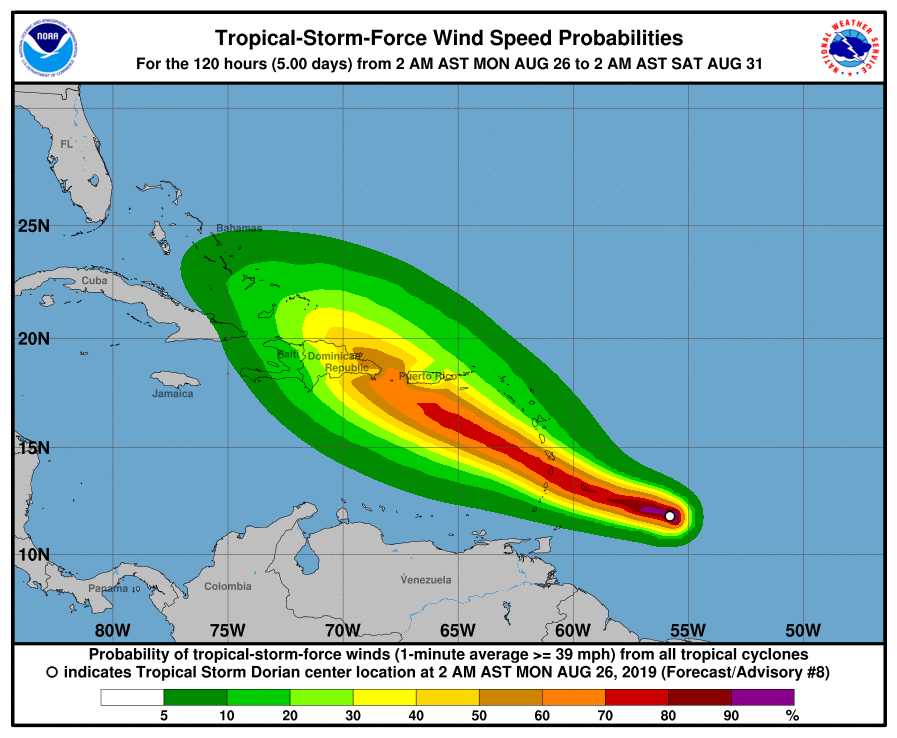 Santo Domingo.- Tropical Storm Dorian steams through the eastern Caribbean with winds of 50 miles per hour (85 km / h) and is expected to reach Puerto Rico Wed. afternoon and eastern Dominican Republic early Thurs., the National Hurricane Center (NHC) said Tuesday.
NHC forecaster Rob Molleda told Efe on Tuesday that Dorian will most likely reach both Puerto Rico and the Dominican Republic as a tropical storm, but does not rule out a possible strengthening until reaching hurricane category and urged both countries to "be prepared for this possibility."
In its bulletin at 11am local (15.00 GMT), the NHC indicates that the storm is about 60 miles (95 km) west-northwest of Saint Lucia and about 415 miles (665 km) southeast of Ponce, in the south of Puerto Rico.