US agents arrest 65 Dominicans, seize cocaine near Puerto Rico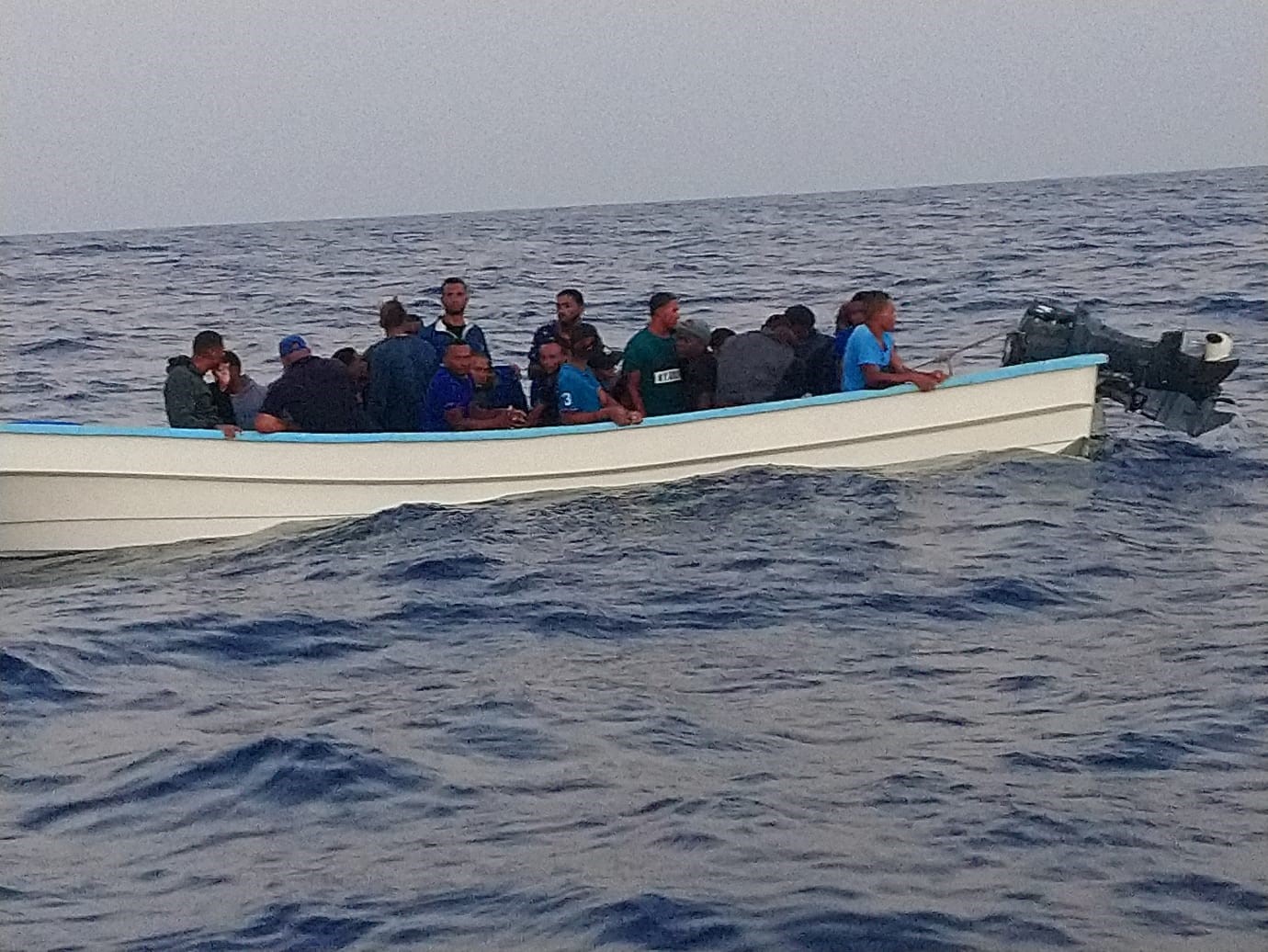 Press Release
AGUADILLA, Puerto Rico -U.S. Border Patrol agents, along with Operation Stonegarden partners, apprehended 65 aliens and seized 42 pounds (19 kilos) of cocaine, during two separate incidents on Sunday and Monday.  The estimated value of the narcotics is US$481,250.
""We continue to work with our local partners to respond to smuggling attempts through our coastal borders. Keeping our communities safe continues to be one of our major priorities and we encourage everyone to assist us in our mission. If you see something suspicious, call us," indicated Xavier Morales, Chief Patrol Agent of the Ramey Sector. "Although we prepare for inclement weather, the Border Patrol does not close or cease operations."
On. Aug. 26, a Border Patrol agent detected a "yola" type vessel navigating towards the northwestern coast of Puerto Rico, contacting a marine unit of the Puerto Rico Police Department Joint Forces for Rapid Action (FURA, for its Spanish Acronym) and a CBP Caribbean Air & Marine Operations coastal interceptor.
The vessel was intercepted about six miles west of the city of Aguadilla, finding a total of 28 aliens (24 males / two females / two unaccompanied juveniles males) all from the Dominican Republic. Inside the vessel agents found a duffle bag containing 14 bricks of suspected narcotics, which tested positive to the properties of cocaine.
On Aug.25, FURA agents detected a vessel approaching the "Combate" beach in Cabo Rojo, Puerto Rico, in the island's southwestern coast.
Border Patrol and the US Coast Guard responded to the location and in a joint effort, all the people on board the smuggling vessel were apprehended.
USCG transported the group to the Mayaguez Port where Border Patrol agents assumed custody. Aguada, Isabela and Cabo Rojo Municipal Police departments assisted with transportation and perimeter security.