Miss Panama "makes fun" of Miss Dominican Republic, and receives harsh criticism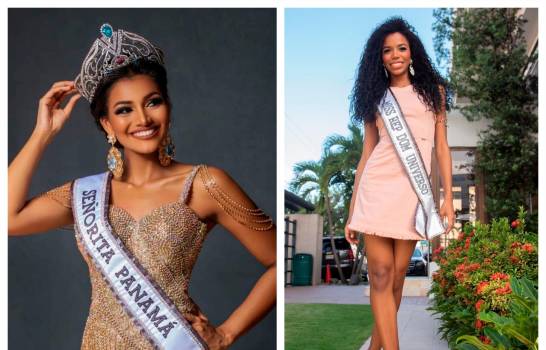 Model Mehr Eliezer apologized to Clauvid Dály. (EXTERNAL SOURCE / FREE DAILY, MASSIEL BECO.)
Model Mehr Eliezer apologized to Clauvid Dály and the Dominicans for what she says was a confusion
Clauvid Dály's triumph in the Miss Universe DR continues to be a topic of conversation both in the country and internationally. This time, the slender 18-year-old model heads headlines in Latin America due to the loud mockery made by one of her opponents.
This is Miss Panama, Mehr Eliezer, who uploaded a comparative image between her and the Dominican, where the latter looks distorted, exaggerating her features.
Read also: The Dominican opponents for the Miss Universe
As noted in the Puerto Rico Metro newspaper, the Panamanian beauty erased the story almost half an hour after publishing it. After several minutes, she wrote several messages, where she apologized to the Quequeyana, the Dominican people and the organization of Miss Universe Dominican Republic.
Mehr said the publication was a "misunderstanding."
See also: Clauvid Daly is the new Miss RD Universe 2019
Despite the apology, many Panamanians have requested the resignation of the queen, considering the comments as a lack of ethics and respect, they also ensure that Eliezer, 22 years old does not represent them because she is of Indian origin.
Clauvid has not yet referred to the event.
"I am Panamanian. What a pity with the DR that we are such brother countries … well, this woman does not represent us at all since she is Hindu. Second that she did not deserve to win was the consensus of many, third perhaps the jury got carried away because she boasts of speaking several languages ​​colloquially … The jury thought she would choose a luminary and today with her actions she throws that opportunity of being Miss Panama on the floor. We saw how she answered criticism for her choice, without thinking I hated her. God has prepared her justice. If she knows she won't remain between 50. And many Dominicans like Yaritza Reyes dropped their mouths. What a shame for the DR, my apologies on behalf of this contestant and on behalf of Panama, wrote a Panamanian Instagram user.
Criticized by many Dominicans
Clauvid's victory brought a wave of negative comments on social networks, as another participant was the favorite, however, Dály is confident that internationally she is well-positioned. "It brings me a lot of confidence and security that I have been well received internationally. There they do not look at skin color or races, but the potential that a young woman has. Critics have shocked me, but when I focus on my work everything is solved."
For Clauvid, beauty goes beyond the physical, because it has more to do with the essence of each human being. The social cause that she has decided to support is the prevention of child marriage and teenage pregnancy, considering that these young people enter a disadvantageous situation in society for their economic and emotional development, and that in many cases they are also removed from education, something that is very important to her, since she understands that it is the basis of the human being.