Protesters see judicial negligence in femicide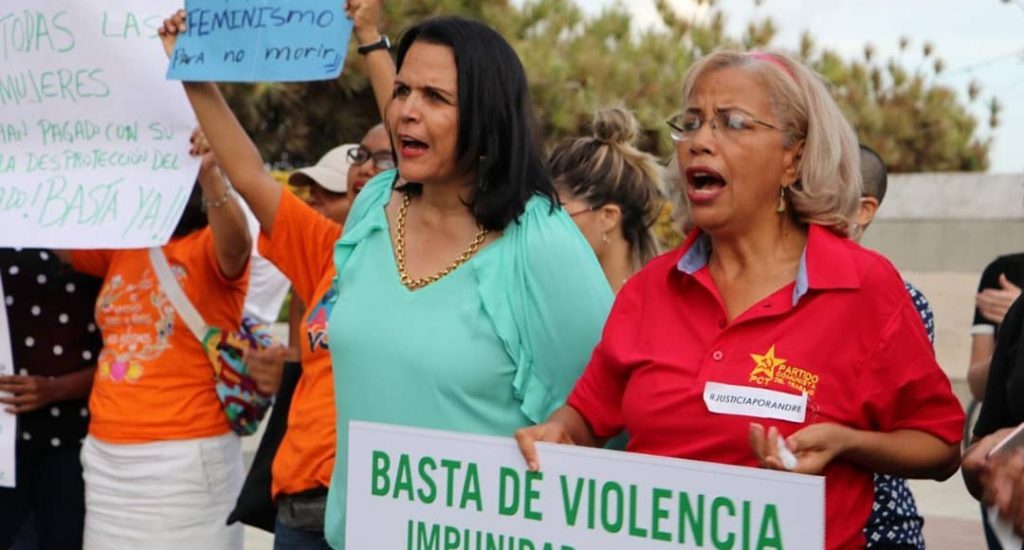 Santo Domingo.- Social organizations, professionals and dozens of people protested Mon. in front of the Attorney General's Office for the murder of lawyer Anibel González by her ex and against femicides.
The also demand a thorough investigation of the prosecutors and judges who released Yasmil Oscar Fernández, who just got out of jail, charged with the stabbing death.
"The system failed Anibel," the protesters chanted. They said she was a victim of the corruption that prevails in Dominican justice.
They said they'll continue the fight until violence against women and impunity in the judicial system ceases. There are as many as 200 violent deaths of women every year.
They announced protests every Monday until November 24, when they will head a national march against femicides.
Miguel Ureña, the victim's uncle and lawyer said Fernandez sought to victimize Anibel even more, by saying that he had reached an agreement with her, which he affirms she did not sign.