Street windshield washer attacks woman on 27 de Avenida Avenue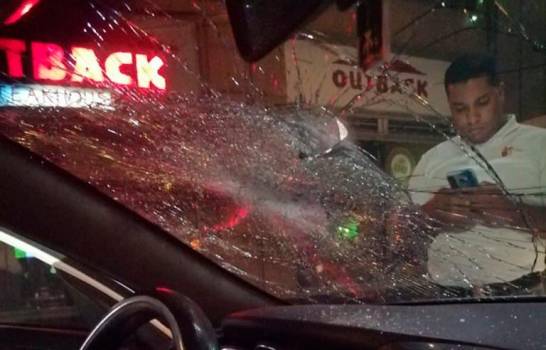 Windshield of the vehicle in which the woman was driving. (EXTERNAL SOURCE)
The man threw a large rock at the windshield of the car
A woman denounced on Thursday night through the social network Facebook that a street car-window-washer attacked her sister at the corner of Avenue 27 February and Winston Churchill Avenue when she refused to let the man clean the windows of her vehicle.
The lady identified as Marcela Musa posted that the attacker broke the windshield of the car which her sister Georgina Musa was driving after she made a sign with her hand indicating that she did not want her windows washed.
The man, who so far has not been identified, threw a stone at the lady destroying the windshield of the car. The fragments of the crystal hit the lady in the face and she had to leave the scene immediately.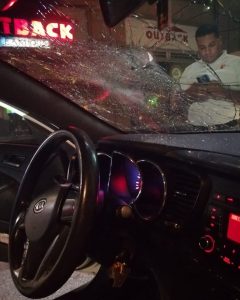 This just happened to my sister Georgina Musa while returning home from work at the traffic light on February 27 St and Winston Churchill 20 minutes ago, because she said no to a street car-window-washer, he threw a rock at the windshield …….. I want to know what the authorities of this country are doing with these antisocial hostiles! Why do they continue in our corners hurting people and stealing, asking and criminalizing …….. I am damn angry ….. What helplessness …… and nobody does anything ….. The shattering glass hit her face, thank God I was alone and not with my nephews! And it was not totally broken but it continued because maybe now it would be statistical, …….