'Abuser' case suspect charged with violating Terrorism Financing Law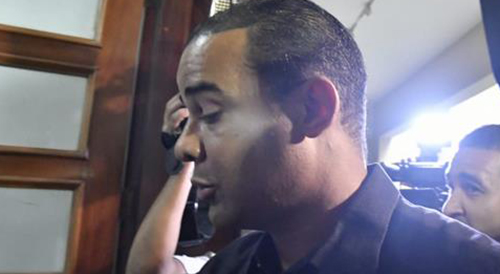 Santo Domingo.-  Rodolfo Cedeño Ureña (El Comandante), accused by the Prosecutor's Office of forming part of the alleged drug trafficking network headed by César Emilio Peralta (César el Abusador), will be arraigned on Tuesday at the National District courthouse.
There are several people in custody and several fugitives in the case.
Cedeño Ureña turned himself in on Friday with his lawyers. He said he did not know what he's accused of.
Charges
According to court papers he faces money laundering from drug trafficking and of violating the Law on Money Laundering and Terrorism Financing.