There are 28 provinces on yellow alert due to dengue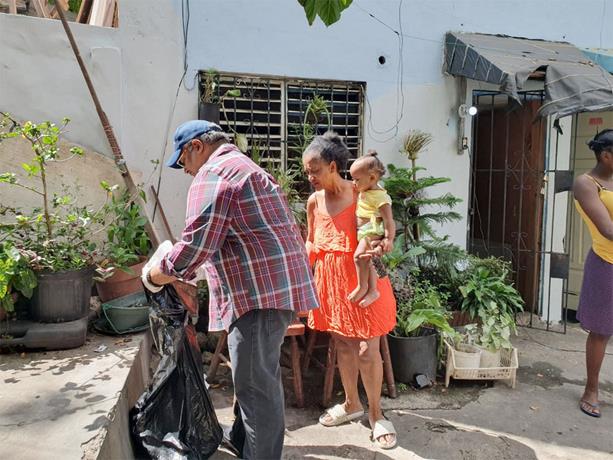 Chanel Rosa, of the SNS, in the operation against dengue./
Dengue has 28 of the 32 provinces of the country on yellow alert, one, San José de Ocoa, remains in red and only Pedernales and Samaná are on green alert, while the cases of the disease continue to show a tendency to increase, reaching 8,855 notified.
Likewise, the same trend is registered in malaria, which so far this year has caused two deaths and 475 cases, almost double those reported last year to date, while in epidemiological week 33, which collects reports until On August 17, 20 new cases, 18 indigenous and one foreign, were reported in a patient of Venezuelan origin.   
The increase in the incidence of dengue so far this year is 1,134 percent, and  is expected to begin to reduce after the massive intervention to eliminate dengue-transmitting mosquito breeding that took place over two consecutive weekends and involved all state agencies under the direction of the Ministry of Public Health.
During the epidemiological week 33, 785 cases of dengue were reported, for a cumulative of 3,163 cases during the last four weeks. To date, the system reports 12 deaths confirmed by medical audits and 8,855 cases.
The municipalities with the highest number of cases are Santo Domingo Este, with 1,018; Santo Domingo de Guzmán, with 807; Santo Domingo Norte, with 758; Santo Domingo Oeste, with 537 and Barahona, with 363.
Malaria
Malaria, another disease transmitted by mosquito bites, recorded 20 new confirmed cases throughout Greater Santo Domingo in the last week.
Mosquito
The epidemiological report indicates that the Ministry of Public Health continues with the active community search for fevers which includes malaria, another disease transmitted by mosquito bites.