Who's where in 'The Abuser' case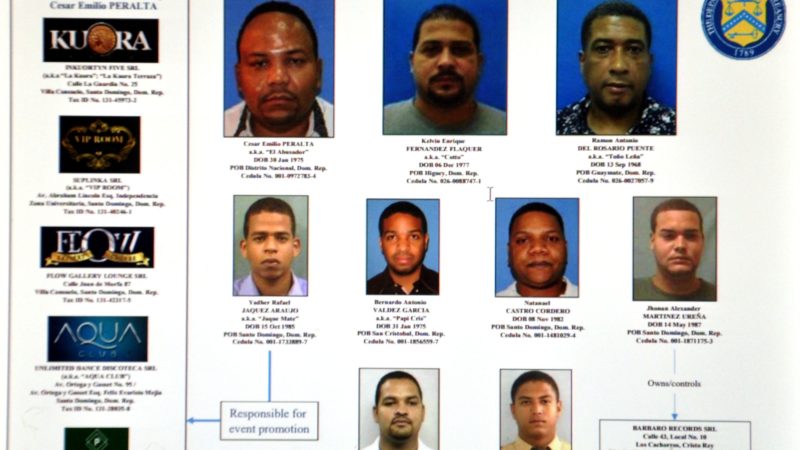 Santo Domingo.- Of 16 people who have been arrested for their alleged links to the drug trafficking and money laundering network of the fugitive César Emilio Peralta (César el Abusador), nine have been sent to pretrial detention while five others have received other measures.
The National District court ruled pretrial detention against six of the accused José Bernabé Quiterio, Edward Núñez, Rafael Reyes and Alan Bueno, sent to the La Victoria prison, whereas Manuel Sánchez Pérez and Marisol Franco, were remanded to Najayo.
For its part, the Supreme Court will hear the US requests to extradite the alleged leaders of Peralta network; Baltazar Mesa and José Tapia Pérez, who signed voluntarily to be extradited; and Sergio Gómez Díaz, who refused to sign it and must return to that high court on October 1 to continue knowing the extradition request. All three are being held in Najayo.
Other precautionary measures. The Permanent Attention Court of the capital has been responsible for ordering coercive measures, other than pretrial detention, against five others involved in the case.
In that order, the former Major League player Octavio Dotel was given an economic guarantee of RD $ 1 million, an impediment to exit and periodic presentation, for the imputation made by the Public Ministry of illegal possession of firearms.
Similar measures were imposed on Roberto Cáceres, Bishop Féliz and Johanny Paniagua Peña, who must post RD$500,000 bond, are barred from travel and periodic presentation.
Edward Montero Cabral is under house arrest, with an electronic shackle and cannot leave the country, while Yadher Jáquez, known as Jaque Mate, is the only one who has been set free.
Arraignment for Rodolfo Cedeño Ureña 'El Comandante' is pending.