Guards seize boat with 2+ tons of garlic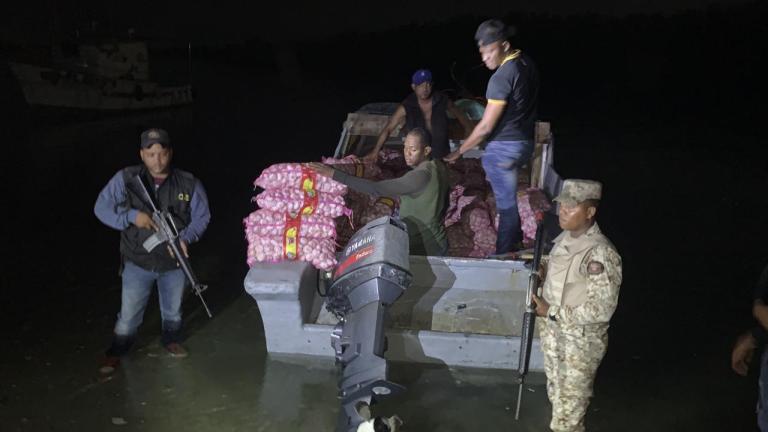 MONTECRISTI, Dominican Republic.- Border Security (Cesfront) guards seized more than two tons of garlic in Montecristi province (northwest), the authorities said Fri. in a statement.
According to Cesfront's report, Agustín Eladio Abreu and Joanny Cruz were arrested, accused of crewing a boat with 4,900 pounds of garlic from neighboring Haiti.
It adds that the cargo was distributed in (223) sacks with an approximate weight of 22 pounds each, and was being landed by the detainees at Estero Balsa Beach, Pepillo Salcedo (Manzanillo).