Locals of NW town block road, demand repairs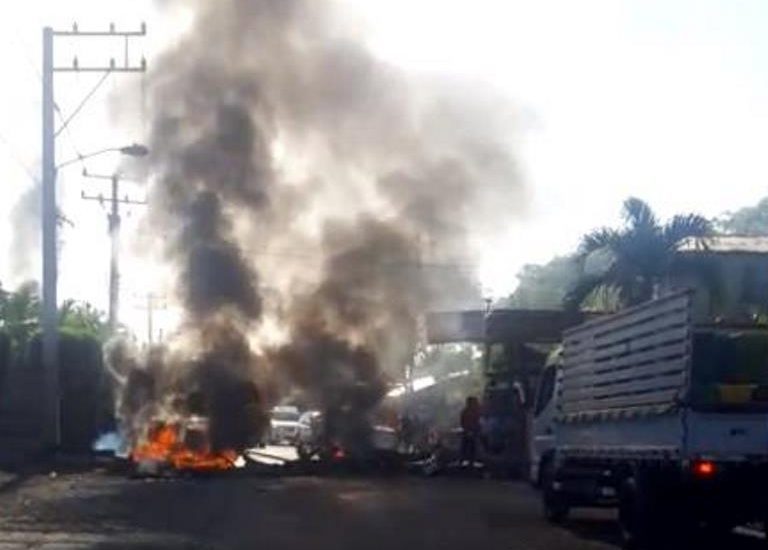 Cotui, Dominican Rep.- Since early Monday residents of the Maguaca crossing in Sánchez Ramírez (northwest) blocked the main highway, in a protest to demand the repair of streets and of a high school in that town.
According to the residents, they closed the streets by burning and piling debris, at Maguaca, and El Limón.
Police officers arrived at the site to restore traffic.