Use of welfare cards rocks the National Palace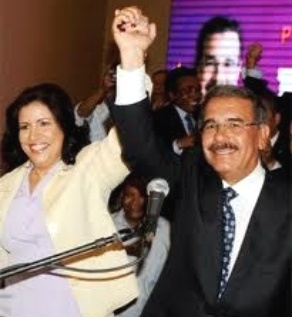 M. Cedeño, president Medina
Santo Domingo.- New friction surfaced yesterday at the core of the National Palace when Presidency administrative vice minister, Alexis Lantigua, surprised the country by denouncing that the Solidarity card, a welfare program headed by vice president Margarita Cedeño, is being used to benefit former president Leonel Fernández's new bid.
Lantigua, whose boss is José Ramón Peralta, said the people included in the program (Siuben) are threatened with stripping them of their cards if they don't vote for Fernández in theruling party's (PLD) October 6 primary.
Response
Siuben director, Héctor Medina, quickly challenged Lantigua's statement, warning him that the cards issued to poor households form part of the Social Policy Coordination Cabinet, headed by Cedeño.