Rains will continue over the weekend but the heat will not decrease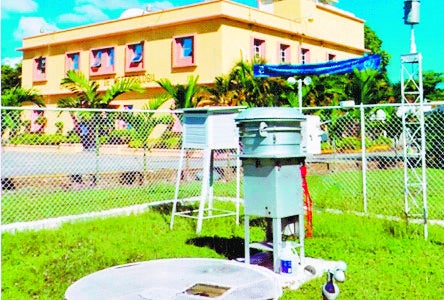 Although the low pressure will travel to the west and lose strength, it will leave enough moisture that will combine with a trough induced by Hurricane Jerry to bring moderate to strong downpours over the weekend, thunderstorms and gusts of wind, especially to the northwest, Cibao, northeast , southwest, Central mountain range and border.
But the heat continues
The report of the National Meteorological Office (ONAMET) says that today there will be rains from early on and that the same prediction applies for tomorrow, more intense on the Caribbean coast, including Greater Santo Domingo, in the other areas rains will decrease.
Waves will remain high, so the body recommends that fragile, small and medium-sized vessels stay in port, especially from Saona Island to Montecristi.
Due to the recorded and expected downpours, the agency raises the meteorological alert and maintains the warnings of urban floods, landslides, river, streams, and ravine overflows for El Seibo, María Trinidad Sánchez, El Gran Santo Domingo, Monte Plata, Pedernales, Sánchez Ramírez, San Cristóbal, La Vega, San José de Ocoa, Samaná, Peravia, Santiago, San Pedro de Macorís, Bahoruco, Azua, Monsignor Nouel, La Altagracia, Independencia, Barahona, La Romana, Duarte and San Juan.
ONAMET warned that the showers will not reduce heat and temperatures will range between 32 and 36 (90°F – 97°F) degrees the maximum and from 22 to 26 (72°F – 79°F) minimum.
The office also indicated that Hurricane Jerry is 225 kilometers north of Barbuda and that it's monitoring three areas of downpours and storms, with low potential for depression.