Danilo delivers the Juan Pablo Pina teaching hospital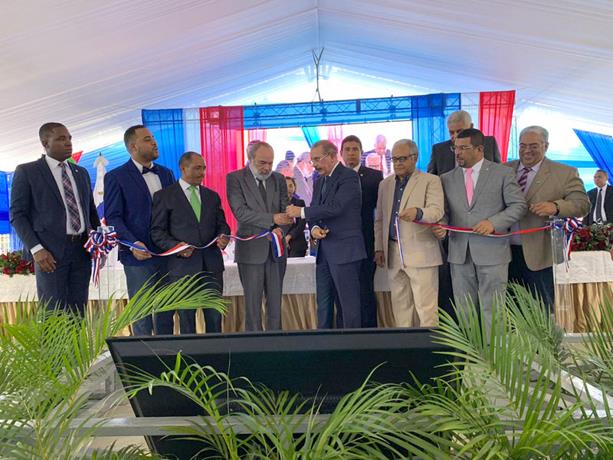 There are 43 new centers in the country since 2012.
President Danilo Medina delivered yesterday the new Juan Pablo Pina Regional Teaching Hospital, which will benefit more than 275,000 people in this province.
The health center, located in the Santomé corner of Presidente Billini Street, is made up of a three-level structure, with a waiting room, triage emergency, multi-purpose observation, 2 trauma shock, cure rooms, plaster, and vaccine.
The work included the expansion of the Neonatal Intensive Care Unit with twice the capacity, fully equipped with the latest technology.
In addition, 24-hour laboratory, adult nebulization, nursing, pediatric emergency, pharmacy, gynecology emergency, pulmonology, blood bank, rehabilitation/physiatry, images (X-rays, mammography, densitometry, colonoscopy, and endoscopy).