Effects of two moisture troughs will be felt in the country today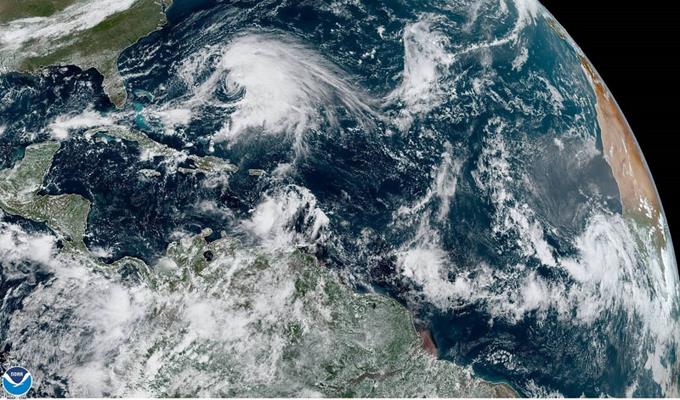 Seven provinces still remain on green alert.
Seven provinces remain on green and meteorological alert for possible urban floods, landslides, overflowing rivers, streams, and ravines, due to the expected rains caused by the incidence of two troughs.
The Emergency Operations Center (COE) and the National Meteorological Office (Onamet) keep Monseñor Nouel, Dajabón, La Vega, Valverde, San Juan, Santiago Rodríguez and Santiago provinces under alert.
ONAMET's forecast for today calls for the effects of the troughs to persist in the country, the first at medium and high levels, with its center in the eastern part of Cuba and the second at the low levels in the south of the country, associated with the passage of tropical storm Karen.
Due to the effects of both phenomena, downpours will continue, accompanied by thunderstorms and isolated gusts of wind towards the northwest, northeast, southeast, southwest, central mountain range and the border area, especially in the afternoon.
Autumn arrived yesterday and with it the beginning of the new season of the year that marks the autumn equinox, an astronomical phenomenon in which the night and the day are equal in duration.