Santiago prosecutor highlights violent acts have decreased in the last year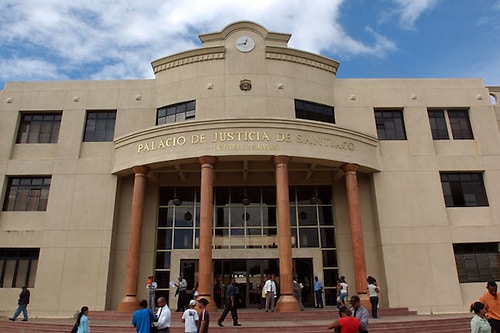 SANTO DOMINGO, Dominican Republic.-José Francisco Núñez Ledesma, the titular prosecutor of the judicial district of Santiago, is convinced that his first year at the head of the Public Ministry in this demarcation has been a light in the tunnel, according to a report made public.
In the report, prosecutor Francisco Ledesma, who arrived at the post calling on society to follow family and religious values ​​without losing the habit of going to Mass on Sundays, highlights that his main achievement has been to reduce the acts of gender violence, which According to their statement they have decreased by 30 percent.
"Since the beginning of our management, in the month of September of last year the first case of femicide has not been registered, while homicides, at the regional level, have been reduced from 22 per month to nine or less," he has preached Santiago's prosecutor.
Also, the prosecutor Francisco Núñez has considered that these results have been achieved after carrying out at least 50 operations, in which dozens of slot machines and hookahs have been seized.
He also adds that together there have been raids in bars, colmados, and other establishments, which have helped to reduce crime.
In the case of crimes of human trafficking, the representative of the Public Ministry exhibits as a trophy a case in which about 27 people charged in a network of illegal businesses were investigated. 21 of those involved are now serving pretrial detention, while seven others are free on bail.
The Prosecutor's Office emphasizes that in this period sentences were added in 534 cases of those taken to court by the Public Prosecutor's Office and that 772 coercive measures would have been processed, of which 716 had a term of preventive detention.
The prosecutor also noted that in this period there were 36, 155 complaints, of which about 7, 751, have to do with gender, while 12, 273, are of the justice of the peace and about 16, 131, respond to different crimes