9/25/1963, a date of infamy in the Dominican Republic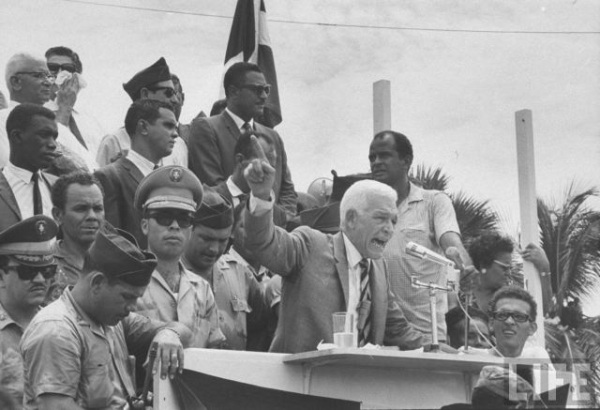 Santo Domingo.- The Ministry of Education and the Fuerza Boschista on Wed. laid a wreath at the Altar de la Patria, to mark the 56th anniversary of the overthrow of former president Juan Bosch, on September 25, 1963.
Deputy Education minister and Fuerza leader Luis de León, urged the people to be ready to face any similar action in the country.
"The same threats against democracy that existed at that time are still latent," he said, citing the case of Venezuela, where in is view there's an attempt to impose a president.