Officials protect corruption, bishop warns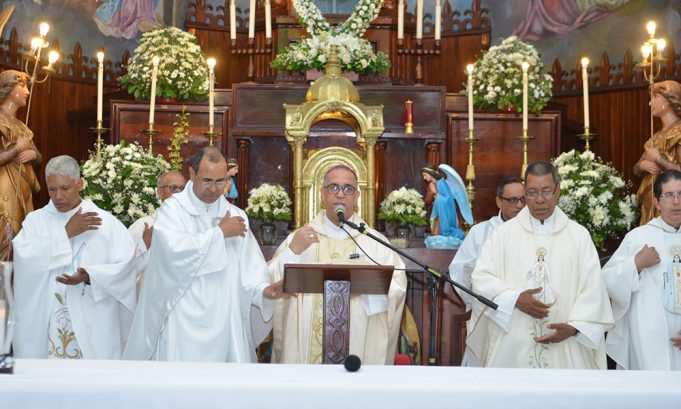 Photo courtesy of l El Caribe.
La Vega, Dominican Republic.- La Vega Diocese bishop Héctor Rafael Rodríguez on Tues. invoked divine intervention for the Dominican people to face social ills and warned that only complicity with some criminals would be the only thing that explains the presence of criminal networks operating with impunity for years.
He also said that it is difficult to explain how drug trafficking and corruption networks developed, "apparently protected by official complicity."
He called on politicians to make their profession a decent practice, in which legitimate struggles among factions don't erode public tranquility and social wellbeing.
Rodriguez also demanded the elimination of the purchase of votes, disorder in electoral processes and build credibility based on an individual, honest life, and with their families and society.