Downpours continue; nine provinces on alert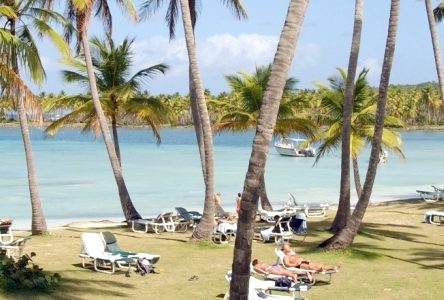 The National Office of Meteorology (ONAMET) forecasts downpours will occur today, with thunderstorms and gusts of wind in the regions Northwest, North, Northeast, coastal South, Central mountain range and the border.
While the Emergency Operations Center (COE) keeps the provinces Santiago and La Vega in yellow alert and in green to Hermanas Mirabal, San Cristóbal, Dajabón, Espaillat, Valverde, Monseñor Nouel and Santiago Rodríguez due to heavy rains recorded in the country that cause overflows of rivers, streams and ravines, floods and landslides.
Onamet observes the remnants of what was tropical storm Karen were 685 km east/southeast of Bermuda last night, with maximum sustained winds of 55 km / h. He also watches over Hurricane Lorenzo, which was 2,535 km southwest of Azores.