Dominican Navy helps freighter ran aground in Southwest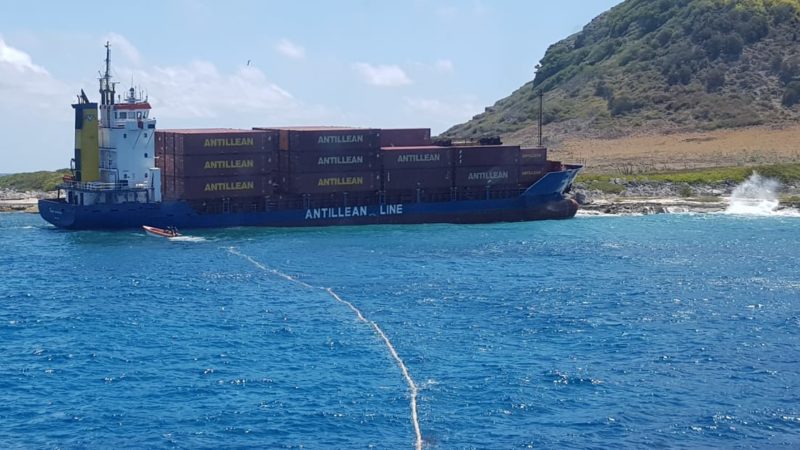 Photo courtesy of Hoy.
Santo Domingo.- The Dominican Navy helped a freighter that had set sail from from Miami to the Port of Haina (south), which was stranded near Alto Velo Island, southwest of La Beata, after damage to its bow.
Navy spokesman José Geraldo Fajardo, said the Tanzania-registered Habib Express, had left Miami on Sept. 11 loaded with freight headed to the Dominican Republic.
He said once informed of the mishap the Navy command dispatched the patrols Orion GC-109 and Rigel Ll-168 to assist the crew.
"The shipping company Antillean Marine, representative of the ship in the Dominican Republic, in combination with the Navy proceeded to hire a private company to tow the ship to the East Haina dock," local media report.