Rep. Espaillat to host Impeachment Forum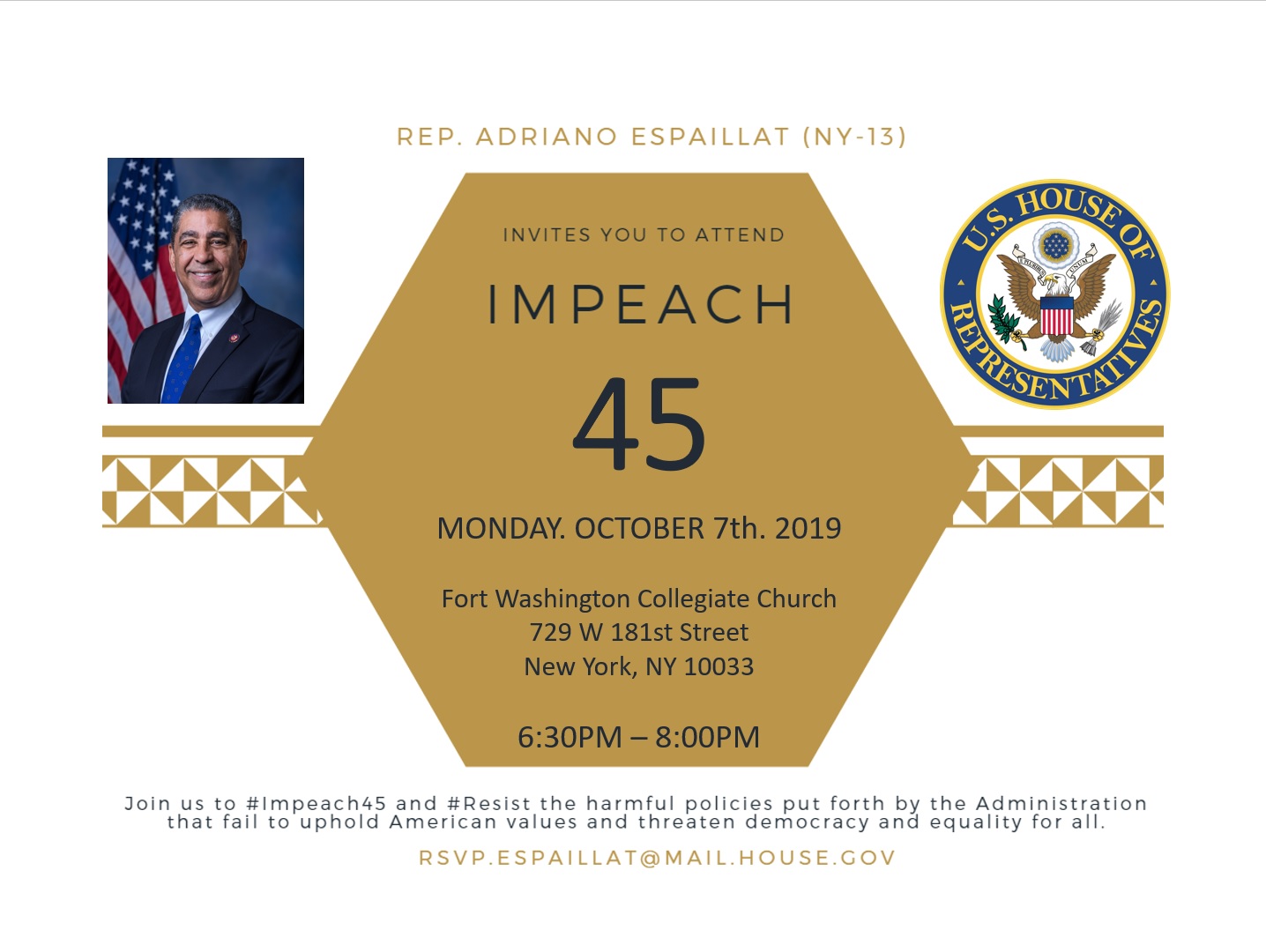 NEW YORK, NY – Dominican-born Representative Adriano Espaillat (NY-13) will host an Impeachment Forum and community 'Speak Out' event on Monday, October 7th starting at 6:30 p.m. – 8:00 p.m. at the Fort Washington Collegiate Church located at 729 W 181st Street, New York, NY 10033.
"Over the last week, the American people have learned that multiple senior national security officials have raised concerns about an ongoing pattern of corruption in the White House and throughout the Trump administration," said Rep. Espaillat (NY-13).
"Donald Trump continues to abuse the power of his office to coerce foreign governments to interfere with our democratic process and his allies have worked to cover it up. No one is above the law, including Donald Trump and it's time that we hold him accountable."
This event is open to the public and members of the press.
WHO:            Rep. Adriano Espaillat (NY-13)
WHAT:          Impeachment Forum and Community Speak Out Event
WHEN:          Monday, October 7, 2019 at 6:30 p.m. – 8:00 p.m.
WHERE:       Fort Washington Collegiate Church
729 W 181st Street
New York, NY 10033