Poll reveals low popularity of major parties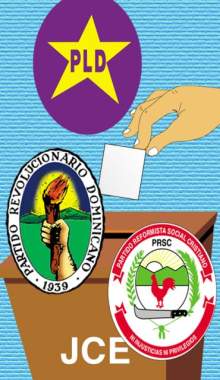 Santo Domingo.- With just a few days before the two majority parties hold their primary elections, 49% of the voters say they have no party affiliation, while 62% of the youngest voters, between 18 and 24 years old, rejects major political organizations, according to a survey by Mark Penn/Stagwell.
The survey of 1,013 likely voters made from September 26 to 29 showed that 61% believe that the country's direction is going astray, while only 34% are satisfied with the direction of the nation and the remaining (5%) said they didn't know or didn't answer.
Despite this dissatisfaction, 54% of respondents said they were satisfied with president Danilo Medina, to the 43% who are not satisfied.