Inter-American Press Association hears the cases of Dominican journalists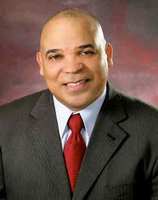 Santo Domingo.-The cases of threats against El Dia journalist Teresa Casado and the closure of the television program El Jarabe, produced by Marino Zapete, were on Fri. presented to the Assembly of the Inter-American Press Association (SIP) by the vice president for the Dominican Republic of the Freedom of Press and Information Commission, Miguel Franjul.
The journalist Miguel Franjul, editor-in-chief of Listín Diario, presented a report indicating that although no attacks on journalists were reported, the complaint that Zapete's program was taken off the air on pressure by officials and the threats to El Dia journalist Teresa Casado for reporting on a drug trafficking case.
Similarly, he noted that in the institutional aspect this has been a period of successive victories for press freedom, as a result of Constitutional Court sentences which overturned three legal provisions that contained strong penalties and restrictions on the free exercise of the journalism.
Zapete's departure
Franjul cited Zapete's case, who denounced that the channel which aired his program El Jarabe took him out on pressure exerted against its owner, after he revealed that the Attorney General's sister received un-tendered contracts worth millions of dollars from the Public Works Ministry.