Ex-president's supporters protest primaries results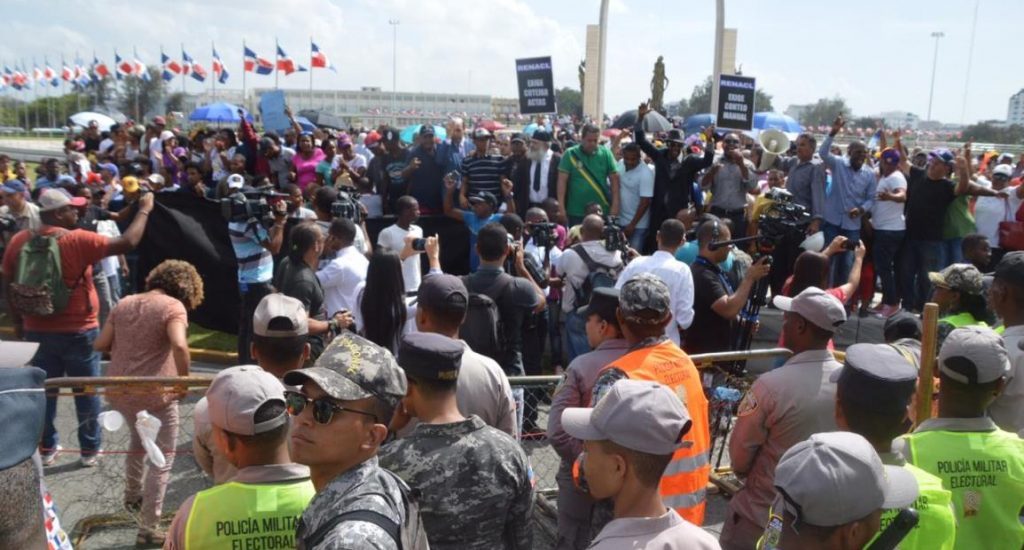 Santo Domingo.- Hundreds of people who support former president Leonel Fernandez are gathered near the Central Electoral Board (JCE) for a peaceful demonstration demanding a review of the voting results from Sunday's primaries.
So far the leaders Hipólito Polanco, Bautista Rojas Gómez and former Deputy Clodomiro Chávez have arrived at the site.
Over 100 police officers have cordoned off the front of the JCE, where they plan to deliver a document to request that the primary be cancelled.
The JCE results favored former Public Works minister Gonzalo Castillo over Fernandez, 48,28% to 47.66 %.