Voting 'fraud' rocks Dominican Republic elections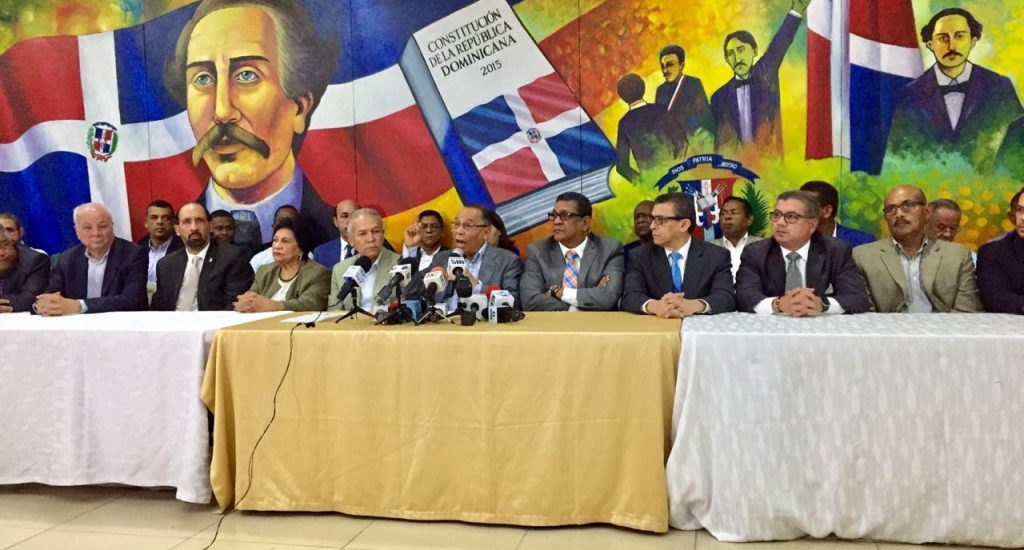 Fernandez's team
Santo Domingo.-  Former president Leonel Fernández's campaign team at a press conference presented the alleged evidence that demonstrates the voting fraud carried out in the primaries last Sunday.
Fernandez Spokesman Radhames Jimenez, said that in at least 671 tables the results from the electronic scrutiny record were transmitted in a segmented manner, and at different times.
"That is to say, that in these tables, instead of transmitting the totality of the vote of each of the five candidates and the option of 'none' simultaneously, they arrived separately and at different times," he said.
"That confirms the manipulation of the data, since the votes corresponding to all the candidates on those tables were not transmitted simultaneously."