Dominican Republic will receive Sophia, the AI humanoid robot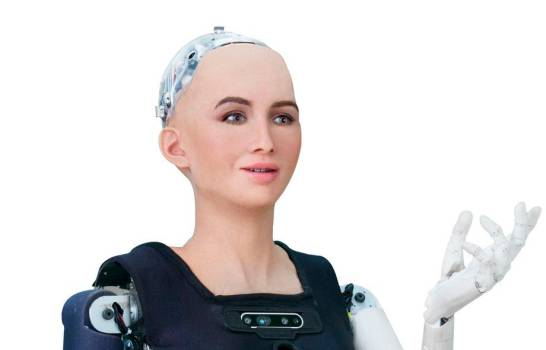 Sophia, humanoid robot. (EXTERNAL SOURCE )
The android developed by the company Hanson Robotics rose to worldwide fame on October 25 in Saudi Arabia
In the framework of the presentation of what will be ClaroTec 2019, its event focused on the technological world the Claro telecommunications company announced that Sophia, the humanoid robot will come to the Dominican Republic.
The android, which utilizes artificial intelligence and has been invited to numerous events in the area of ​​technology in various countries, will be part of the attractions of the activities that are scheduled to take place this October 27 at the Port of Sans Souci.
Robot details
Sophia wears black, blinks and shakes her head when she hears questions. Her expressive light eyes and the artificial skin with which she is covered suggest that the speaker is a human, except for the circuits that are visible on the back of her head.
Her body of about 30 kilos in weight is built from the waist up and rests on a table from which she replies that humans "are the most creative creatures on the planet, but also the most destructive and cruel."
She maintains that she likes to be surrounded only by "good and kind" people to be able to work "together" for a better future.
The robot, created in Hong Kong in 2015 after 30 years of work by its creator, David Hanson, says she "understands" that humans are concerned and reserved regarding the development of technologies—especially artificial intelligence—but ensures that it is a subject that will not stop.
With the lights of its circuits blinking in its chest and head, the humanoid ensures that there is nothing that I envy people.
The robot rose to worldwide fame on October 25, when Saudi Arabia granted her nationality, the first time in the world that an android received a passport. It is considered the most developed robot, as it is able to offer conferences, hold a conversation and interact with its interlocutor.