Showers and high temperatures will occur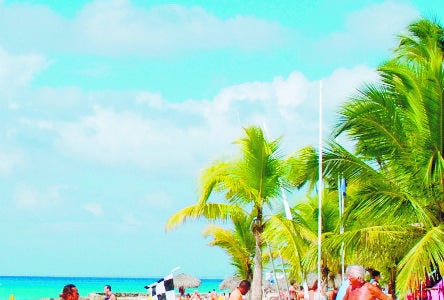 The National Meteorological Office (ONAMET) forecasts showers in sectors of the northeast, southeast, Central mountain ranges and isolated points of the border area today, due to the effects of a trough. At night they could decrease.
Temperatures will continue hot throughout the national territory.
It further predicts the incidence of a system of high pressure and a slight concentration of Saharan dust starting tomorrow, Sunday, which will limit rainfall in much of the Dominican Republic.
ONAMET reported that Tropical Storm Melissa was about 335 km south of Nantucket Massachusetts last night, with maximum sustained winds of 95 km (60 mi) moving south/southeast at 6 km/h (4 mph), but because of its position, it does not pose a danger to the country.
ONAMET forecasts increases of cloudy patches, showers and thunderstorms will occur. In the province of Santo Domingo, there will be showers and thunderstorms.
For tomorrow, it predicts that there will be little rainfall in much of the country due to the incidence of a high-pressure system. In the afternoon there will be isolated showers and thunders.