Biggest bank, US Gov. work for the environment, health, water and sanitation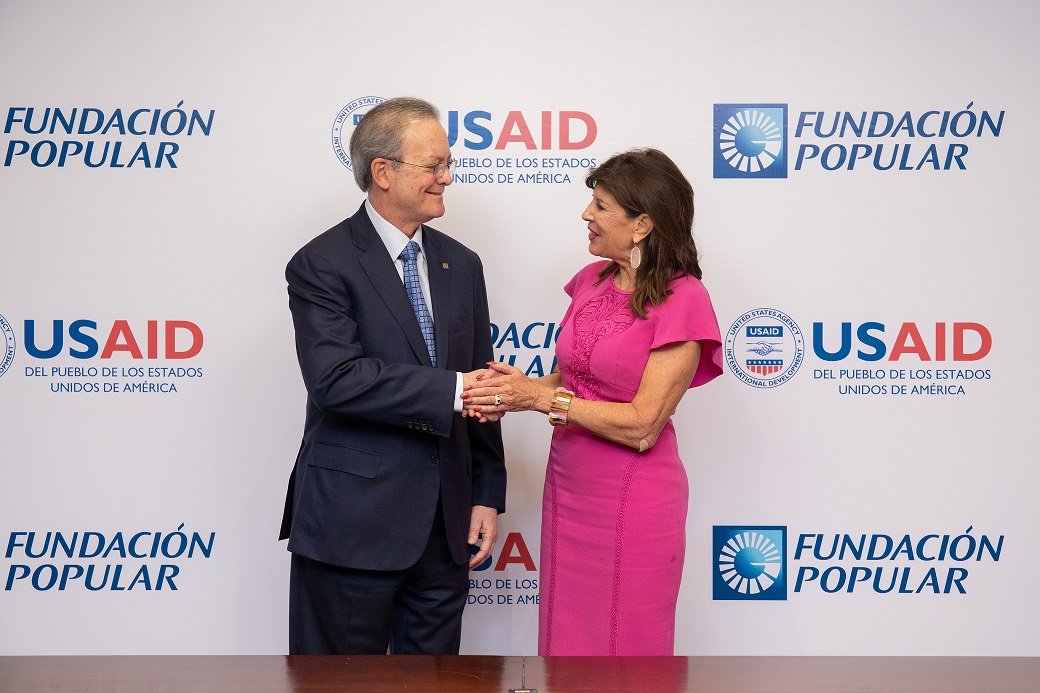 Manuel A. Grullón,. Robin S. Bernstein,
Press Release
Santo Domingo.- The president of the Board of Directors of the Popular Group, Mr. Manuel A. Grullón, and the ambassador of the United States of America, Mrs. Robin S. Bernstein, signed a strategic alliance for the Popular Foundation and the Government of the United States through its Agency for International Development (USAID) collaborate in favor of the sustainable development of Dominican communities.
The agreement includes implementing programs for the preservation of the environment and biodiversity, technical assistance in health and sanitary solutions to provide water, sanitation and hygiene to the benefited populations.
The scope of this partnership between the two organizations also includes initiatives to strengthen community resilience and empowerment at the local level, as well as increase higher education in the field of sustainable development, through experts and the Chair of Corporate Social Responsibility and Sustainability "Alejandro E. Grullón E."
This framework agreement seeks to increase the number of beneficiaries of both instances, promoting existing programs and initiatives and creating new projects that can be developed by mutual agreement between the parties.