Dominican Navy halts 144 Puerto Rico-bound boatpeople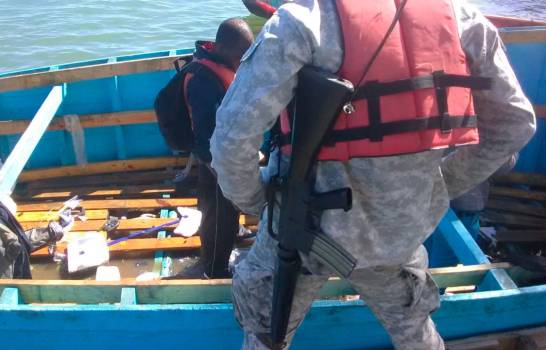 Santo Domingo.- The Dominican Navy said Fri. that in several land and sea operations, it intercepted 144 people who tried to travel illegally to Puerto Rico in the last few hours.
On Monday Puerto Rico repatriated 45 of 49 Dominicans who arrived in that territory on Saturday.
"Of those detained 76 were already aboard three clandestine vessels (yolas), which were intercepted in joint operations with the Coast Guard Service of the neighboring island," the Navy said in a press release.
The others were arrested on land, in the towns of Miches, Cañitas and Sabana de la Mar (northeast). The Navy didn't disclose the nationality of the detainees.
Those arrested in Miches, Cañitas and Sabana de la Mar were taken to Naval hdqts. while the 76 intercepted sea will be escorted to Samana in the next few hours.