Hospital ship Comfort aims to treat 5,000+ Dominicans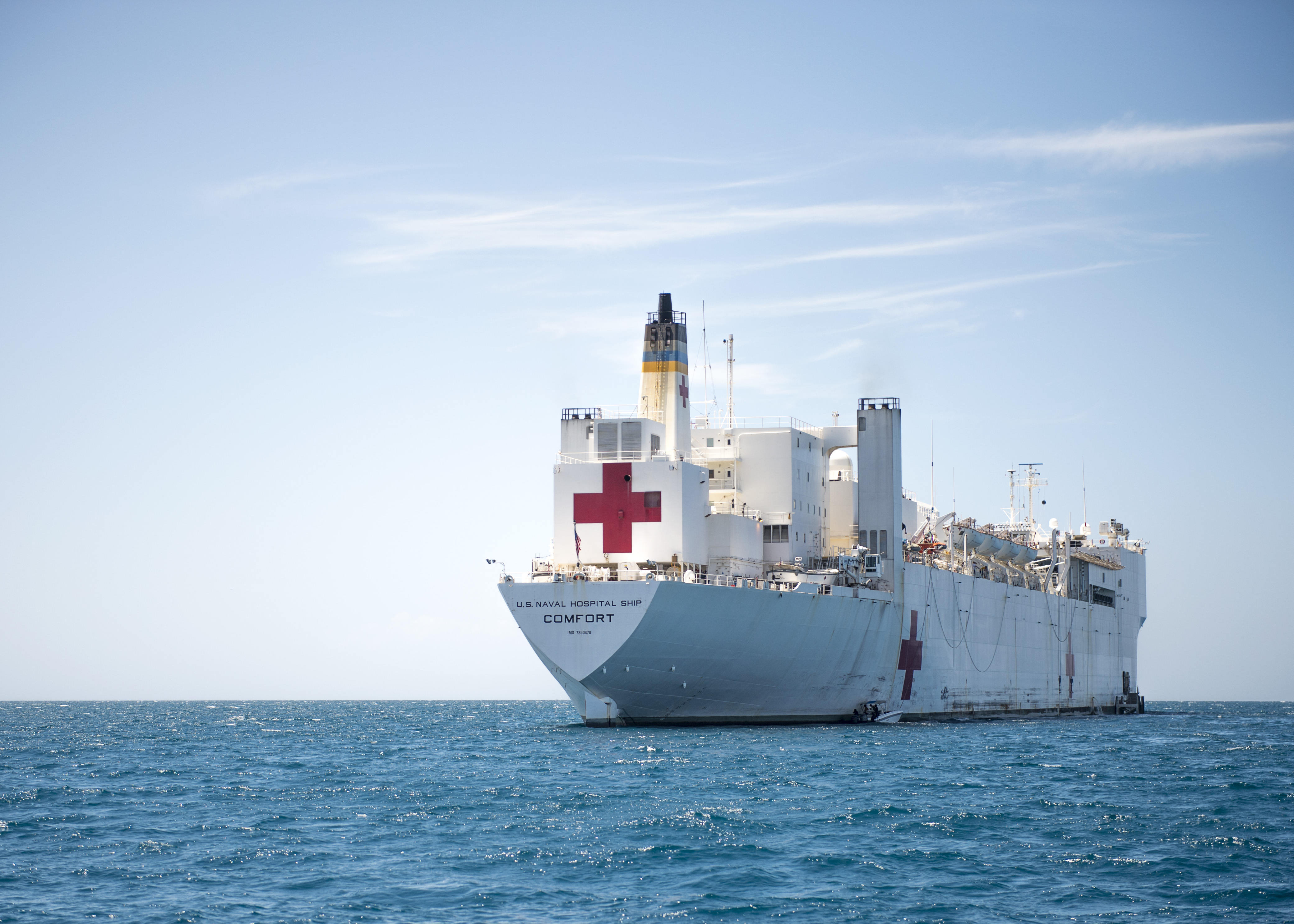 150915-N-XQ474-289 PORT-AU-PRINCE, Haiti (Sept. 15, 2015) The Military Sealift Command hospital ship USNS Comfort (T-AH 20) is anchored off the coast of Port-Au-Prince, Haiti in support of Continuing Promise 2015. Continuing Promise is a U.S. Southern Command-sponsored and U.S. Naval Forces Southern Command/U.S. 4th Fleet-conducted deployment to conduct civil-military operations including humanitarian-civil assistance, subject matter expert exchanges, medical, dental, veterinary and engineering support and disaster response to partner nations and to show U.S. support and commitment to Central and South America and the Caribbean. (U.S. Navy photo by Mass Communication Specialist 3rd Class Andrew Schneider/Released)
Santo Domingo.- The hospital ship USN Comfort, a virtual "floating hospital" of the US Southern Command, is anchored off Santo Domingo's coast on the humanitarian mission "Enduring Promise 2019", to provide medical assistance to more than 5,000 Dominicans.
The ship's mission in the country includes treatment in general medicine, preventive medicine, pediatrics, ophthalmology and dentistry, dermatology, physical therapy and various surgical procedures.
The care is available in Parque del Este in Santo Domingo Este and in the Olympic Center, where the ship's health professionals offer their services until Monday.
The Comfort, the sixth largest medical ship in the world, began its hospital work in 1980.