Police warn of increased synthetic drugs and damages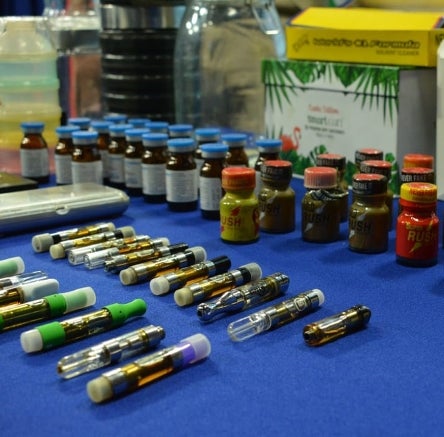 National Police attacks against commercialization of synthetic drugs and occupies dozens of narcotics.- -The General Directorate of our National Police warned citizens and especially parents about the use in the country of synthetic drugs that cause psychological dependence, difficulties motor and respiratory, hallucinations, delirium, loss of sense of time and reality and sometimes even death. Today / External Source 10/18/19
Yesterday the National Police warned citizens—especially parents about the use of synthetic drugs in the country that cause psychological dependence, motor, and respiratory difficulties, hallucinations, delirium, loss of sense of time and reality, and even death.
The department indicated in a press release that the warning arises on the occasion of the actions of the Central Anti-Narcotics Directorate (Dican), together with representatives of the Public Ministry who have cited drugs such as Ketamine, Popper, LSD, and other inhalants.
NP explained that the most recent case was the imprisonment of a 35-year-old man during an operation on Vitelio Fiallo Street, in the Perla residential, National District, where they used a lot of synthetic drugs.
The agency did not reveal the identity of the detainee.
It explained further that it had seized 1,054 ecstasy pills, 124.7 grams of a white powder of the same drug, two small cartons of LSD, 80 electronic cigarettes (Vaper), 178 bottles of Ketamine, 16 bottles of Popper, 45.7 grams of Molly, 106.9 of Cocaine and 682.4 marijuana.
The agency's report stated that 40 pills of an unknown substance, a shredder, three cell phones, two scales, an iPad, two vehicles, RD $ 44,859.00, US $ 773.00, a pistol charger with seven 9mm rounds were confiscated, among other belongings.