Rains will increase today and tomorrow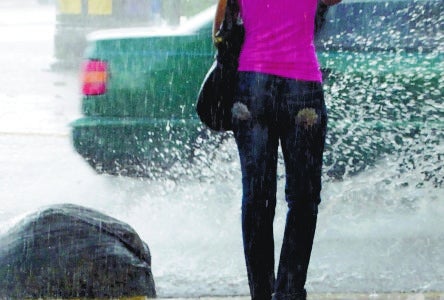 Weather conditions will continue to be influenced by the east/northeast wind that, together with the warming and orography, will bring scattered showers and thunderstorms to the northeast, southeast, Central mountain range and the border. The unstable activity will increase tomorrow (Tuesday) and will also cover the southwest, and north with thunderstorms and gusts of wind due to the trough.
The rains began on Saturday and continued yesterday, isolated and with thunderstorms over the same areas where it will rain tomorrow.
However, the National Meteorology office warned that the heat will be equally strong. Temperatures will range between 32 ° and 36 ° (90°F-97°F) the maximum and 22 ° to 26 ° (72°F–79°F) the minimum.
The report does not establish surveillance of phenomena such as storms or cyclones. There is no maritime alert at the moment.