The question of the networks: And what will Margarita do when Leonel leaves?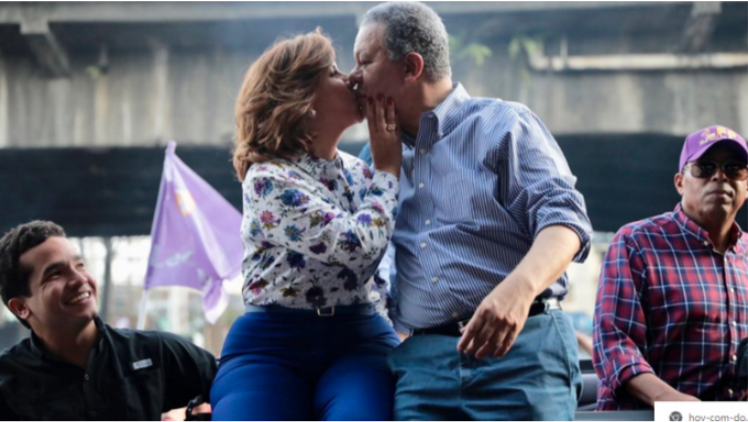 Leonel Fernández and Margarita Cedeño de Fernández
With the division of the Dominican Liberation Party consummated, social network users only have one question resonating with pure keys: And what will Margarita Cedeño do when Leonel leaves PLD?
The vice president of the country publicly supported her husband in the final section of the presidential campaign of the PLD, with a kiss included in a caravan, although since then he has not returned to the public stages.
Margarita Cedeño de Fernández was elected vice president of the country in 2012, in an election in which she accompanied Danilo Medina on the purple presidential ballot, thus ensuring the internal unity of the party and an important boost to the candidacy of the Dominican Revolutionary Party.
Cedeño repeated as vice president of the country in the 2016 elections, where Medina was re-elected to office with 62% of the valid votes cast.
Being an elected official by the people, she must occupy her position until August 16, 2020, regardless of the political decision she makes immediately.
In the internal crisis of the PLD of 2015, when Medina tried to pass a re-election project in the Political Committee of the PLD, Cedeño said that her heart was with Leonel and her loyalty with Danilo.
For the current presidential campaign, the vice president proposed that both Danilo Medina and Leonel Fernández move away from the contest and give way to the relay within the purple party.
It was said ready to head the Peledeist proposal because of the great popularity that all the surveys have recognized.
Margarita Cedeño has been considered the most popular political figure in the country in several national surveys.
Yesterday, her husband announced that he was resigning from the PLD after more than forty years of partisan militancy, being its president since 2002. Fernández has created a new organization called "The Force of the People."
And with his departure, the question of what Margarita will do is left.
Is she going or staying?