Scattered showers in the next two days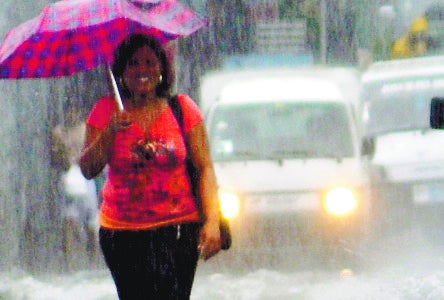 The National Meteorological Office (Onamet) reported yesterday an increase of cloudiness with downpours, thunderstorms, and gusts of wind for this afternoon in the northeast, southeast, northwest, Central mountain range and Greater Santo Domingo, as a result of a moisture trough that would reach the country today from Puerto Rico.
For tomorrow the prediction is similar in the same areas and includes the border.
The agency indicated that weather conditions will continue under the incidence of east/northeast wind that carries moisture and that, together with the phenomenon, will bring more rainfall.
Onamet warned that temperatures will be hot with a maximum between 35º and 38º (95°F t0 100°F) and a minimum of 24º to 26 (75°F to 79°F).
The agency recommends wearing light clothes with light colors, drink enough fluids and avoid exposure to the sun during peak hours.
Just over a month after the end of the cyclonic season, there are no records in the Onamet report of storm or hurricane formation.