Margarita says she is in reflection and prayer about her political future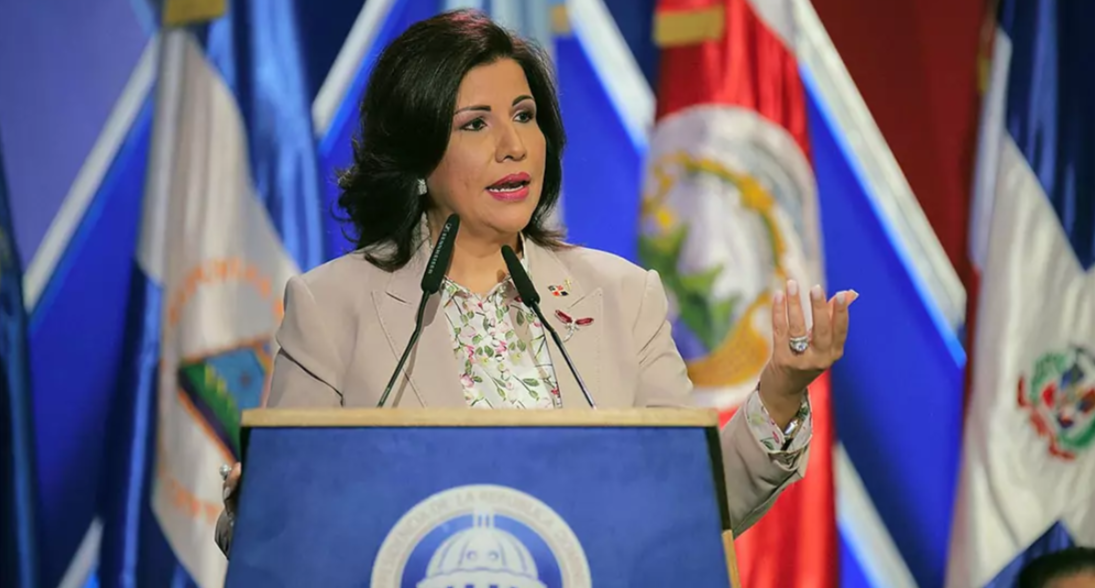 Margarita Cedeño de Fernández, Vice President of the Republic.
The vice president of the Republic, Margarita Cedeño de Fernández, informed yesterday that before the political situation that the country is going through, she is in the process of reflection on her future.

Margarita Cedeño de Fernández clarified, however, that her duties as vice president and the confidence she has received from President Danilo Medina to lead the Social Cabinet are not in any discussion.
The vice president expressed this through her Twitter account, responding to concerns about what would be the path she will take after the resignation of her husband, Leonel Fernández, to the presidency and membership of the Dominican Liberation Party (PLD).
"My situation so unique in national political history, and perhaps the entire region, as well as the general panorama of the country, requires me to reflect deeply on my political future. I do it guided by the certainty that above all personal interest, there is the interest of the nation," said Cedeño de Fernández.
Reflection process
The Vice President of the Republic said that important decisions must be taken with patience and without pressure.
"I am in reflection and prayer so that God grants me wisdom and discernment and that his divine light accompanies me, as it has been in all the life decisions I have made," she said.
Cedeño de Fernández added that she has always relied on the values ​​that her parents instilled in her and is guided by a willingness to serve the country and the desire to contribute to a different policy, where she can add and influence.
"The values ​​of loyalty, honesty, and solidarity are my north; they allow that even during the storm, they can be happy and preserve inner peace," explained Cedeño de Fernández.
Many people on social networks and in the various media speculate on the steps that the vice president would follow, following the irrevocable resignation presented by her husband, former President Leonel Fernández.
The vice president said, in a brief document, that she will continue working tirelessly and with dedication for social progress and development with inclusion in the country.