More resignations of PLD in support of Leonel Fernández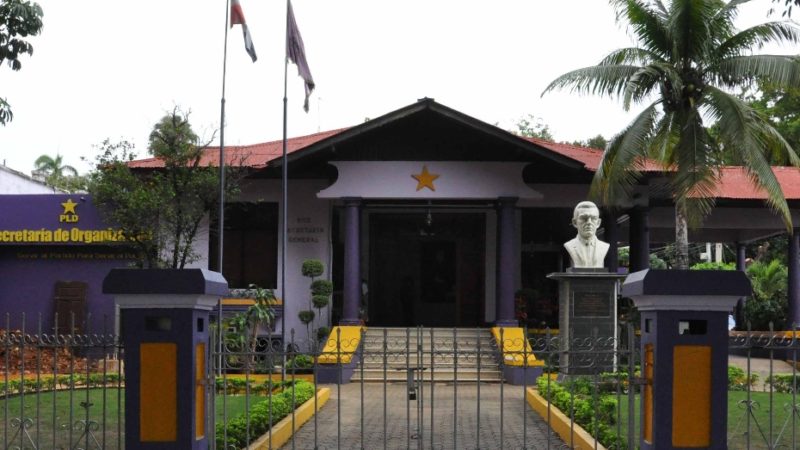 The ballots and packaging of the voting materials for the VIII Ordinary Congress Commander Norge Botello in the National House of the PLD in the Gascue capital sector are ready. Santo Domingo Dominican Republic. January 7, 2014. Photo Pedro Sosa
The resignations of leaders of the Dominican Liberation Party followed yesterday. In Great Santo Domingo, 40 members left those ranks, and three did so in Santiago to support the former candidate Leonel Fernández. Valverde senator Manuel Güichardo had left previously.
Those of Santiago are the deputies Altagracia González and Rosa Guzmán and the businessman Abud Soler, all of the Central Committee.
Güichardo, who leaves 39 years of militancy, said that the PLD had become an economic and financial corporation that operates in the Political Committee to seek benefits for its members and family, using the acronym of the party founded by Juan Bosch, to the detriment of town.
He said that the principles established by Juan Bosh no longer exist, so those who have respect for his memory have decided to leave with their heads held high.
"Today we see how the internal democracy of the party is negotiated with financial groups, those who compete are blocked, candidates are bought, electronic frauds are committed, and unhealthy actions are practiced, it is a real shame," he said.
Meanwhile, the leaders of Santiago sent letters with their resignation to the secretary-general, Reinaldo Pared Perez. González was a candidate for senator in the primary. He is in his second term as a congressman, and former president Fernández is also from the provincial campaign team.
Instead, Guzmán recently joined the Central Committee, is in its first legislative period, and was elected to the alliance of the MODA party, which he resigned over a year ago and went on to support Leonel.
Abud Soler was one of the trusted men of the executive team of former presidential candidate Francisco Domínguez Brito for years. But now he is part of the Provincial Committee Campaign of Fernández.
With the resignations of Conrado Abud Soler and the two deputies already add five members of the Central Committee of Santiago that leave.
1. Nothing to look for
The departures in the Great Santo Domingo were announced at a press conference at the political offices of Leonel Fernández, where a letter addressed to Pared Pérez was read in which they explained that they were doing so to join the La Fuerza del Pueblo project. "We, some with more than 45 years of militancy and part of their history, present formal resignation as members of the Central Committee and the party."
2. Profit only
They indicated that they leave convinced that the serious, objective and responsible political exercise is impossible within a party in which the elite who directs "fills them with shame, a group of partners and merchants whose objective is personal gain and that of close friends."