Creole food, great theme Festival Unapec
The Dominican gastronomic offer, with its unique flavors, its distinctive smells, and its appealing textures, will be honored by the APEC University in its XX Interuniversity Gastronomic Festival.
The announcement was made by Luis Felipe Aquino, dean of Tourism of the APEC University, Luis Ros, president of the Dominican Academy of Gastronomy, Antonio Alba, commercial director BALDOM, and chef Esperanza Lithgow, ambassador of the Dominican Gastronomy of the Ministry of Tourism (Mintur).
Aquino explained that the universe of Dominican cuisine would be displayed in its best dishes during this competition in twelve lines, among representatives of Dominican universities.
Professor Luis Felipe Aquino thanked the support of the XX Gastronomic Festival by Baltimore Dominicana (Baldom), Hotel Barceló (former Lina), Ministry of Culture, Coffee Institute Santo Domingo, Citrus of the East (Juices Barceló), Adrian Tropical and Casa Brugal.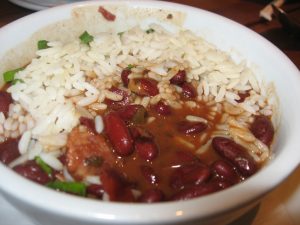 The dean of tourism of UNAPEC said that he would compete in: Best Presentation and creative dish,
hors d'oeuvres, salads, broths, soups, creams, pasta, rice, poultry, fish, seafood, meats, and desserts. A momentous event that will occur during the XX Festival is the presentation by the Dominican Postal Institute, of a collectible stamp edition dedicated to the APEC university event.
ONE POINT
History
The festival is set up from 1998 to 2005 by the students participating in the culinary contest made their preparations solely for international cuisine. As of 2006, the culinary competition is held with guest countries of honor, to expand knowledge of gastronomy.
In previous versions, the festival was held in honor of France, Switzerland, Japan, Spain, Taiwan, Peru Colombia, Puerto Rico, Mexico, Arabic cuisine (Lebanon, Syria, and Palestine) and honor to Germany.
THE DATA
A declaration
The UNAPEC event comes after the announcement of Santo Domingo, for the second time, as the "Capital of the Gastronomic Culture of the Caribbean" by the Ibero-American Academy of Gastronomy.