First stage of the Higüey City Homes project inaugurated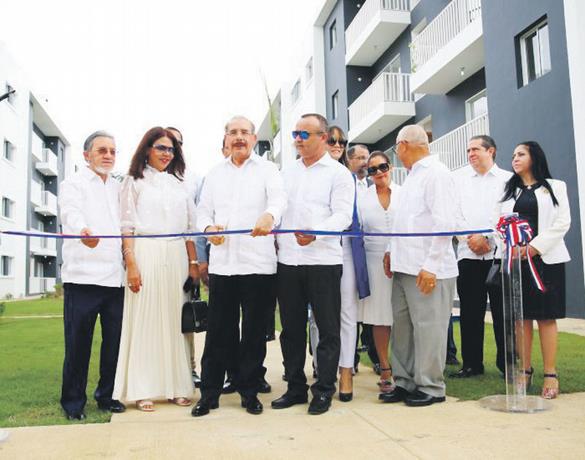 Danilo Medina delivers the first apartments.
President Danilo Medina delivered the first 336 apartments of the Higüey and City Homes project and gave the first initiation for the construction of another 608, as part of the project that seeks to facilitate the acquisition of the first homes to families in the area.
The first stage of the work includes a total of 944 units.
The president of the Concremax Group, the company that owns the work, explained that this is a housing project created under the Trust Law, which unites the public and private sectors and includes three stages.
He added that the second stage, which includes common areas of the project, swimming pool, courts and recreational park, has been completed in a short time.
The businessman thanked the first president for the works arranged during his tenure for the province of La Altagracia. The executive director of the Presidential Commission for the Development of the Mortgage Market and Trust, Lena Ciccone, said that no previous government had offered alternative and accessible housing.
Project details
Higüey City Homes has a treatment plant, potable water systems, rainwater systems and underground electrical distribution network in the apartment area.
The first stage has an investment of RD $ 510 million and was developed in two years. The recipients of the project are the collaborators in the hotels of the province of La Altagracia.