Leonel would favor the PRM candidate, if he had to choose between Gonzalo and Luis, says his lawyer Manuel Fermín Cabral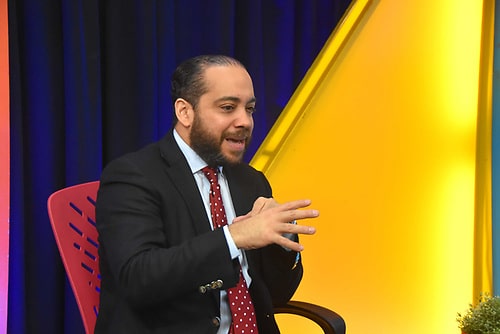 Photo : Emil Socías / Acento.com.do / Manuel Fermín Cabral
SANTO DOMINGO, Dominican Republic.- The lawyer Manuel Fermín Cabral, one of the legal advisors of Dr. Leonel Fernández before the Central Electoral Board, said that if the former president was prevented from being a candidate and had to choose between Gonzalo Castillo, of the PLD, and Luis Abinader, of the PRM, he would not hesitate to support the latter.
"Leonel Fernández has every right to participate as a candidate in the next elections because the Constitution guarantees his right to run," says lawyer Manuel Fermín Cabral. "But in case he is prevented if he had to decide to support Gonzalo Castillo or Luis Abinader, he would support the candidacy of the PRM candidate, Luis Abinader, and not his former party partner."
In an interview on AcentoTV, Fermín Cabral said that the Constitution of the Republic is what guarantees, as a maximum law and source of all rights, that Fernández cannot be prevented from running for president of the Republic.
He complained about how the mechanisms of Dominican democracy are operating and said he is sorry to see the reduction of democratic institutions.
Watch the full interview with Manuel Fermín Cabral, Leonel Fernández's lawyer: