Cleanup 'Interceptor' coming to trash-plagued river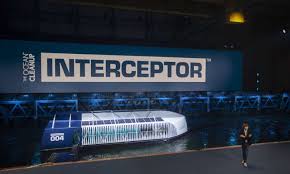 Santo Domingo.- The non-profit organization The Ocean Cleanup will deploy its fourth ocean and river cleanup prototype, "Interceptor 4," on the Ozama River, at Dominican Republic's capital;.
The announcement was made on October 26 by the CEO and founder of the organization, Boyan Slat.
Four Interceptors have been built to date; Two systems are already operational in Jakarta (Indonesia) and Klang (Malaysia).
A third system is at Can Tho in the Mekong Delta (Vietnam), while the fourth is intended to be deployed in Santo Domingo (Dominican Republic), the NGO said a press release.