Chain-reaction crash brings main highway to a grinding halt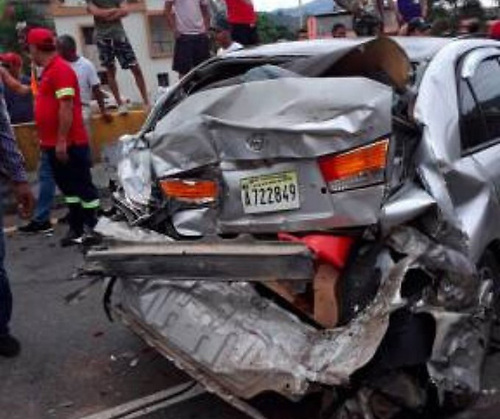 Photo clave.com.do
Santo Domingo.- A spectacular chain-reaction crash on Thurs. afternoon brought the Duarte highway to a grinding halt, at the Piedra Blanca overpass, in Bonao (central).
The wreck involves at least two tractor trailers and six light vehicles, backed up traffic in the south-bound lanes, around 60 kilometers north of Santo Domingo.
Several injures have been reported thus far.
Witnesses told local media that everything originated when a truck was going in reverse.