'Heavily armed' troops dislodge farmers from National Palace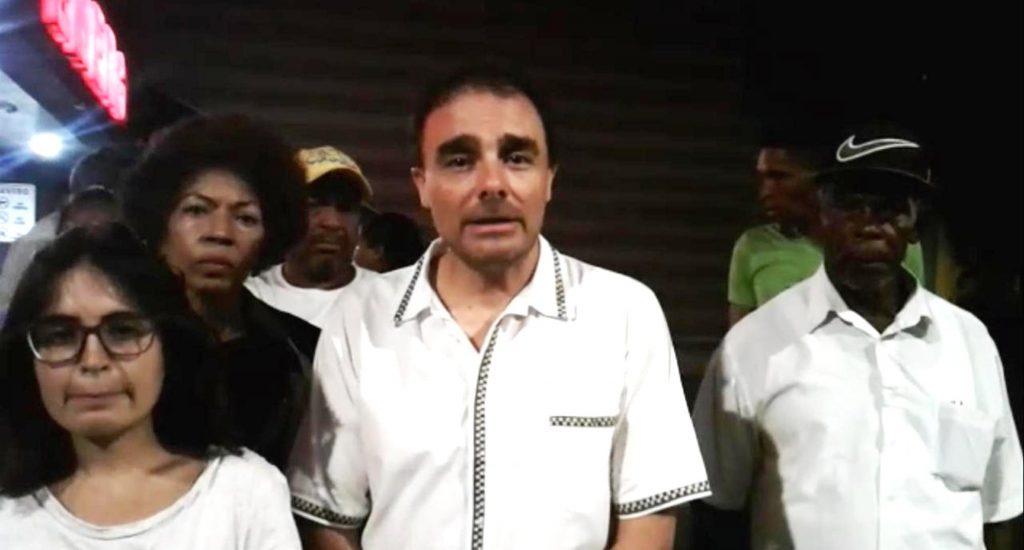 Santo Domingo.- A group of farmers who were camped in a park in front of the National Palace since last Friday were evicted "violently and savagely" Thurs. morning by police, as denounced by the priest Miguel Ángel Grullón.
The farmers are now in the building which houses the Order of the Dominicos.
The priest said that at 2:30am more than 100 "heavily armed" troops and police officers who claimed that they had reports that people were malnourished and in poor health, and once transferred there were no doctors or food to support the allegation. "We are fine, better than ever, even the seniors."