GigaRed Claro: Hyperconnectivity at higher speed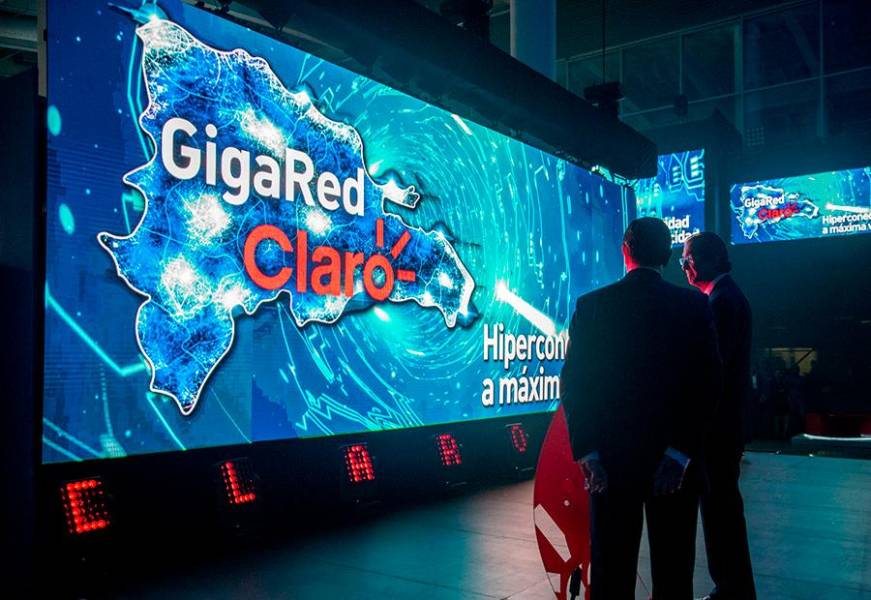 The new network allows millions of devices to be connected at the same time.
The opening night of the second edition of ClaroTec was the stage to present the most recent technological innovation in the country: Gigared Claro, a technical platform that increases the ability to improve the experience in communication of increasingly demanding users.
This innovative network is the prelude to the platform of the new generation (5G) and the growing use of the Internet of Things (IoT).
What are the benefits of GigaRed? It offers greater hyperconnectivity, allowing the connection of millions of devices at the same time, at speeds three times faster than 4.5 G, from 20Mbps to 500 Mbps.
Other advantages of this network are that it makes and receives high definition calls (Voice over LTE, ViLTE) and high definition video calls (Video over LTE, VoLTE. Also, it makes calls anywhere (without mobile coverage) connected to the WiFi Internet (Voice over Wifi, VoWifi).
Under the conviction that the solutions supported by connectivity are essential for the integral development of societies, the company is prepared to move from connectivity between people to the intense connectivity between things, enjoying the technological innovations of the fourth industrial revolution.
To enjoy the GigaRed, you need to have a computer with hardware and software compatible with the network, Sim card 4G LTE, and be within the coverage area, which covers 76.40% of the population.
Content produced by Brand/Stories of the Diario Libre Group for Claro.