Meteorology foresees scattered showers for this weekend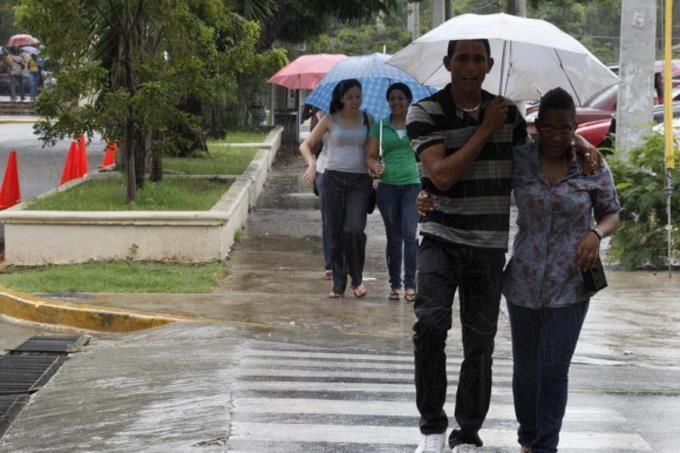 For Greater Santo Domingo, maximum temperatures will be between 31ºC and 33ºC (88-91°F) with minimums between 22ºC and 24ºC (72-75°F).
Santo Domingo.- The National Meteorological Office (Onamet) reported today that scattered clouds and low rainfall will prevail in good weather, due to reduced moisture content in the air mass that covers the country.
However, the east/northeast wind along with the local effects will lead to slight occasional cloud increases with isolated passing showers over some sectors of the Northeast, Southeast, Central Cordillera, and Greater Santo Domingo regions.
For Saturday and Sunday, the rains will remain minimal, the country will continue with the limited moisture content, which will translate to mostly scattered clouds and slightly hot temperatures in the day.
However, some weak and isolated rains could be produced as a result of the east/northeast wind drag focused on points of the northeast, southeast and the Central mountain range.
On the other hand, it is reported that Subtropical storm Rebekah has degraded to tropical remnants. It is located 255 kilometers north of the Faial Islands in the central Azores, maximum sustained winds of 55 km/h and moving east at about 33 km/h.  Due to its position and displacement, this system does not represent any danger to the Dominican Republic. 
In addition, the area of ​​showers and thunderstorms is located 1000 miles south/southwest of the island of Cape Verde, with a low 10%  chance of becoming a tropical cyclone.